TESTIMONIALS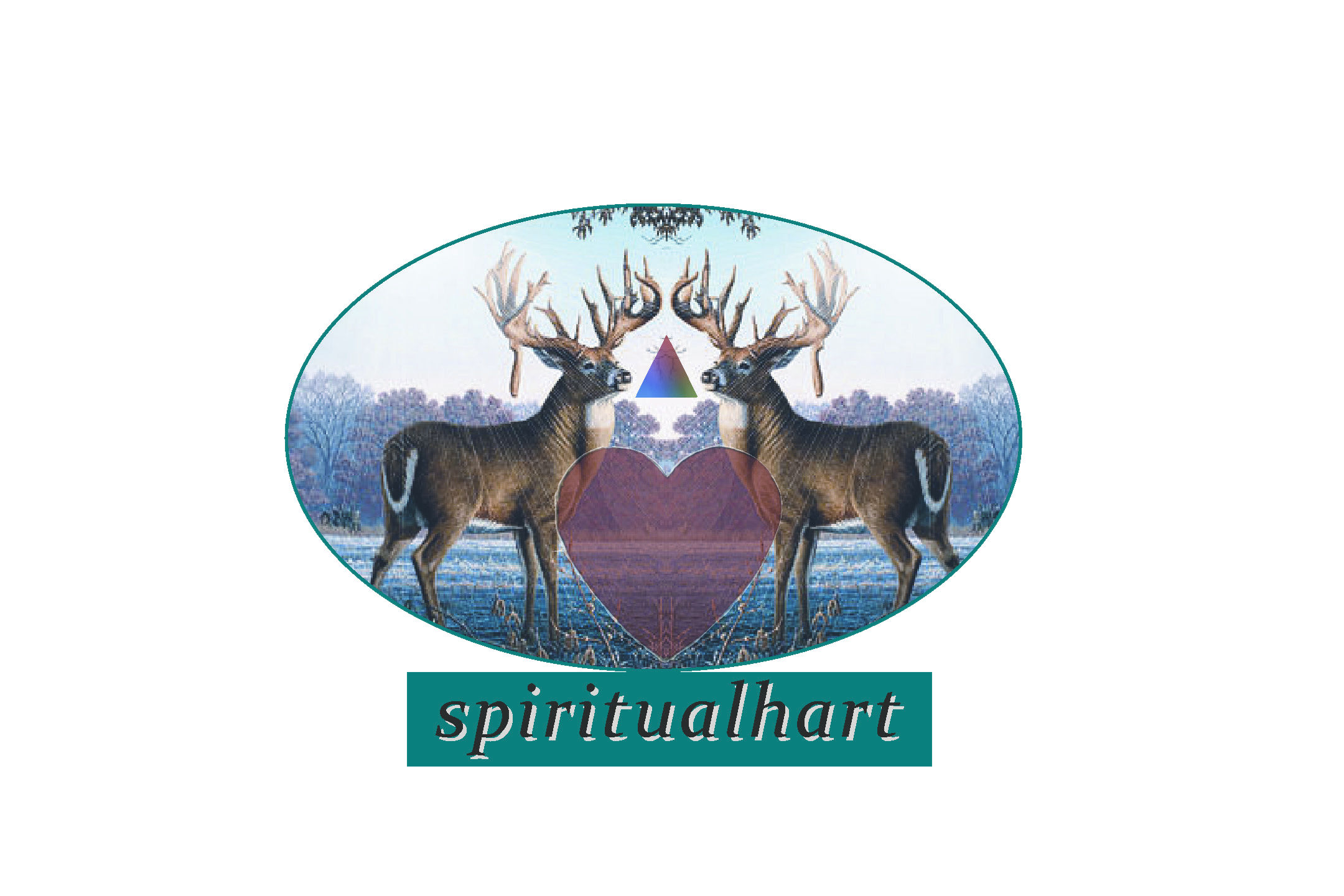 03/11/23
DISTANT NEGATIVE CLEARING & HEALING
Besides feeling really great this morning the first thing I noticed is that as I age I lost my sense of smell. This morning when I got up to feed the Dog I opened the bag and I could smell the Dog food.
MT, McCloud, CA, USA
25/07/23
DISTANT NEGATIVE CLEARING & HEALING & PROPERTY CLEARING
I just wanted to say thank you for the incredible experience, wow! The morning after I felt really light and calm. Like I am protected and have peace of mind. I will recommend this to everybody I think can need your help and support.
Thank you also for the supportive messages from my guides. I cant thank you enough.
RH, Holland
25/06/23
DISTANT NEGATIVE CLEARING & HEALING
Dean did an energy clearing and healing for my fiance'. Two days after the session everything we had been praying for in the last 4 years was granted. With heart felt gratitude to you and your healing team. Thank you.
GR, Johannesburg, S. Africa
24/01/23
ORACLE CARD READING & NUMEROLOGY REPORT
Wow Dean. That is brilliant. So in depth and brutally honest I didn't know whether to laugh or cry at times. Thank you very much.
AG, Hull, England
28/12/22
ONLINE PSYCHIC DEVELOPMENT CLASS
It was really fantastic - thank you so much.
LP, Munich, Germany
10/11/22
ORACLE CARD READING
Thank you, spot on as always xxx
KB, Hull, England
28/08/22
NEGATIVE CLEARING, HEALING & READING
That was great, I really do feel different. The knot in my chest isn't there for a change. I can breathe without any pain.
Thank you so much!
The reading makes a lot of sense too, I was just going to buy some fried flowers to put in picture frames!!! I will get on that father healing too! :)
That was fab, thank you for all of your help!!!
Victoria xxxx
VJ, England, England
04/08/22
NEGATIVE CLEARING, HEALING & READING
Thank you so much for Maya's session today and for including me too. Maya was a bit dazed after and she got really hungry at home, but said she feels like a Dandelion, (good).
DN, England, England
26/02/22
ELVEN DISTANT ATTUNEMENTS
Review for the Elven healing online 1-3 master level. Wow, absolutely amazing. Never before have I felt so much power online. This course was amazing and put me on such a high vibration. I immediately felt the need to claim a Shaman name. It was all explained simply and you can download the paperwork if needed, and go to the library to print your certificate. An enlightening course and would 100% recommend. Dean was extremely helpful, encouraging and patient with me.
J-A M, Hull, England
20/01/22
NEGATIVE CLEARING, HEALING & READING
Firstly, thank you for Tuesday. Its really helped me deal with things. So an update. I was tested for TB yesterday which they were absolutely certain of and its negative! So its a bit of a mystery!
EB, Swanland, England
16/12/21
ONLINE PSYCHIC DEVELOPMENT CLASS
I just wanted to say Dean how amazing your meditations are. You are the only one that can take me to places others can't.
MR, Malton, England
04/12/21
GUIDED MEDITATION BOOK
I must tell you that your book of meditations has been very much appreciated by Welwyn Garden City spiritualist Churches. I use them on zoom for our healing service. Lots of positive feedback.
SC, Welwyn Garden City, England
14/11/21
DISTANT NEGATIVE CLEARING & HEALING
My shoulders feel lighter, the dark fog inside my head doesnt seem so imposing. I know its a cliche but it really feels like a weight has been lifted. Amazing experiences thank you so much.
Some people pray to their God, you are my equivalent. I dont clain to know how it works, all I know is it does. My shoulders feel lighter and I'm less down, nothing s**t about that. You've done more for me then every medical professional I've spoken all week!
It works, thats all I need to know, and thank you again.
08/10/21
BOOKS
I've really enjoyed reading your book. I've got about 30 pages left to read. The more I have read the more everything has got my interest to learn more. I was hoping you could help me in some way because I am not sure where to start?
The main thing is learning more about this. Even though I am not sure what this is, I would like it in my life.
AG, Hull, England
08/09/21
NEGATIVE CLEARING, HEALING & READING
Heads just blown! Dean KIngett vibe has just elevated yet again! Literally no stopping me! You are one of my many blessings!
SD, Hessle, England
23/08/21
HEALING
Thank you from the bottom of my heart for your wonderful healings.
M, Onderwerp, Holland
15/07/21
RECOMMENDATION
Interesting, knowledgeable and breaking the barriers of the way we live and breathe. His website is simply super special jam packed with something for everyone, and all meaning even our pets can get a treat. But more importantly embrace the magic of healing, thus empower us all.
I myself had a very bespoke healing package that I was guided to take. I highly recommend Dean Kingett who is simply born to work for the light and this precious Mother Earth we call home.
LO, Scunthorpe, England
08/07/21
PSYCHIC DEVELOPMENT CLASS
I just wanted to say a huge thank you for last night, you are very welcoming and so thorough with your explanations. I look forward to future sessions with you.
EA, Driffield, England
08/07/21
NEGATIVE CLEARING, HEALING, REGRESSION & READING
Had a fabulous sleep last night, no laying and over thinking random things. So hard to explain because I dont know how to describe how I was feeling in the first place, but I feel more optimistic and stress free today. Thank you.
LS, Hull, England
02/06/21
ORACLE CARD READING
Thank you so so much. Amazing reading as always.
CB, London, England
12/05/21
NEGATIVE CLEARING, HEALING, REGRESSION & READING
Thank you so much for today and the reading was lovely. I read through it when I got in, I feel so high ha xx
I just told my friend who helps run the Buddhist Centre in Plymouth and I will send you the voice notes because they are lovely.
CH, Hessle, England
23/05/21
DOUBLE NEGATIVE CLEARING, HEALING, REGRESSION & READING
Thank you so much for today I feel amazing. Emily enjoyed it to. The house and car feel so much lighter. Reading is spot on to as usual.
Your amazing at what you do.
CH, Gilberdyke, England
22/03/21
ONLINE PSYCHIC DEVELOPMENT CLASS
I have been working with Dean Spiritually at his psychic development class for over two years, but having not been able to attend over the last few months for persoanl reasons I've been attending the online classes and enjoying them just as much. I was releived when I first joined the zoom class that camera's and microphones were turned off, as I can go very deep when I meditate, so it is very much like a private one on one session.
John explains the session well and sends a link through email with the zoom codes. The graphics and music are great too, and I find the session both professional and enjoyable. I find after class I not only feel amazing after work with such great energy, I have the most amazing nights sleep to.
Dean explains everything in great detail and continually instructs the session. Both Dean and John are available for any queries anyone has to. Deans knowledge on Spirit and energy is phenomenal, and all sessions are protected through grounding and closing down.
These sessions have helped me to develop my psychic skills and practice in a safe manner. On many occasions in class through working with energy my mind has been blown. If you are interested in learning more about spirit and energy, working on removing negativity and living a more peaceful and positive life, as well as developing you gifts and knowledge then this is the class for you.
CH, Gilberdyke, England
20/03/21
ORACLE CARD READING
I've just read my reading while sat on the bus, I'm in tears now, ha ha ha ha. Thank you Dean it's absolutely spot on xx
KB, Hull, England
15/03/21
ONLINE PSYCHIC DEVELOPMENT CLASS
I have been doing the online class now for about 3 months. To be able to do this from the comfort of my own home, receive 90 minutes healing, educate myself through the extremely interesting topics and exercises, and be able to totally switch off due to not having to travel to and from class, all add up to the perfect combination.
JR, Hull, England
11/03/21
ONLINE PSYCHIC DEVELOPMENT CLASS
Great meditation and attunement in last nights online class. Very deep, very relaxed, energy was amazing while connecting to the Dolphins and Orca's. Experienced a big flash of light and expansion. Lots of spirit around, totally awesome x Thank you Dean and John for putting this out there on a Thursday, really enjoy these sessions x
Much appreciated x LNL
PY, M. Weighton, England
10/03/21
ORACLE CARD READING
Excellent reading for me x
AK, Hull, England
08/03/21
NEGATIVE CLEARING, HEALING & REGRESSION
Thank you for seeing me (2 weeks yesterday I believe). I slept for 13 hours afterwards, and for a life long insomniac thats really something! I have not been perpetually cold since our session either, I have eveb been turning off the central heating! Thank you.
SP, Withernsea, England
20/02/21
ONLINE PSYCHIC DEVELOPMENT CLASS
Inspired, and inspiring.
AG, Cottingham, England
25/01/21
NUMEROLOGY REPORT
Thank you, that has totally blown my mind. All that from my name and date of birth.
CH, Gilberdyke, England
01/01/21
ORACLE CARD READING
You predicted big happy changes in 2019 for me. There is a happy change in my life that I did not expect. Thank you, I am grateful.
CN, Emirdag, Turkey
23/12/20
ONLINE PSYCHIC DEVELOPMENT CLASS
Thank you for the online classes, wonderful way to relax and feel connected without leaving home. Classes are really important to me and help me to remember who I am. Life is so busy and stressful that they are necessary for my mental well being.
AR, Brough, England
21/12/20
ORACLE CARD READING
It was an amazing reading and spot on.
CB, London, England
17/08/20
ORACLE CARD READING
Thank you so much. Your readings are always so accurate to what is going on in my life x
LLF, Derbyshire, England
22/07/20
HEALING AND REIKI TRAINING
I wanna say a really big thank you for the attunment and your time other day. I have felt great today, not touched a cigarette since early Tuesday morning since before I visited you. Doing my daily Reiki so be in touch to do my level 2. Xx
SH, Hull, England
24/07/20
ONLINE PSYCHIC DEVELOPMENT CLASS

Hi Dean, Thank you for class last night, I enjoyed it and benefited from it. I thought the chakra and crystal placement in the chakras was spectacular, well it was for me. I've never 'seen' my chakra's get so big. The solar plexus was very big and felt better afterwards, it has been a 'damaged' area of mine in there.
The chi ball, I was on football when you was still on the first size, the energy in my hands was palpable, kinda wow! I have experimented with getting hands together in the past in prayer postition and I can just push the energy around between them like opposing magnetic force is how it feels, bouncy. So the chi ball was immense. Thank you very much it was great
x
SB, England, UK
06/07/20
ORACLE CARD READING
Thank you Dean that's brilliant a lot of which makes perfect sense especially the exercise bit, just set a mini gym up in my spare room, just got to start using it now ha ha thank you for your time xx
LF, Manchester, England
01/06/20
BOOKS
I read both of your books during the lock down, brilliant. You are a very gifted man.
LW, Hull, England
03/05/20
TAROT READING & NUMEROLOGY
Amazing Dean! Thank you so much.
DE, North Lincs, England
30/04/20
DISTANT ATTUNEMENT
Hello my dear Master Dean. I sincerely thank you for your work and wonderful energy! It is an amazing flow of softness and strength. I have a feeling that the stream will open up for me for a very long time. I have also prepared a translation, (of your attunement), and I am sending it to you, (in Russian).
EF, Khimki, Russia
29/04/20
NEGATIVE CLEARING, HEALING & REGRESSION
Hey Dean, just wanted to say a huge thank you for yesterday. I felt quite disorientated when I left, felt realy light headed and woozy. ha ha. Within about two hours I was singing Motown at the top of my lungs, ha ha ha. I feel like a weights lifted from my shoulders! So I wanted to thank you so, so much! I'd also love to be a part of your meditation and group sessions, so please let me know when they are x
PM, Hull, England
19/02/20
HEALING & TEACHING WORK

I would highly recommend all the work Dean Kingett does, his healing work has completely changed my life for the better and allowed me to raise to a more positive vibration than in previous years, allowing me to focus on my goals.
Truly thankful Namaste Dean
TG, Leeds, England
14/02/20
NEGATIVE CLEARING, HEALING & REGRESSION
Brilliant negative energy clearance and healing with Dean Kingett...powerful and very positive.
Thank you
JP, Hull, England
22/09/19
DEDICATION & COMPASSION
There are some things I feel the need to express to you, hopefully not by embarrassing you. I know your purpose in life is to guide and support others like myself, with your wonderful Spiritual gift, and I believe you must be a light worker. After getting to know you more over the past few weeks of my own personal journey and struggle, I have realised there is so much more to you then that.
You are not only a healer, a guide, a support, but you are a true inspiration with a powerful Spiritwho deserves so much more credit as a person. I dont think you realise how truly amazing and wonderful you are in so many ways. I just want you to know from my heart to yours that you make the world a better place.
Thank you for being you and for having come onto my path. You are truly appreciated Dean.
RESPECT, I salute you.
JR, Hull, England
13/09/19
NEGATIVE CLEARING, HEALING & REGRESSION
Thank you Dean for another amazing session yesterday. Can't tell you how bright everything is today. The whole bigger picture is bright colours, especially the blue skies this morning.
HB, Driffield, England
12/09/19
NEGATIVE CLEARING & HEALING
Oh my God, thank you for the session it was amazing. I felt and saw beautiful colours and a white Tiger. I felt only positive vibrations and tingling sensations. When I got up I felt so calm and have noticed a massive difference in myself and home.
Your messages from Spirit are true too, and I now realise what I need to do, so I appreciate them. I have also received your healing stones and plan to use them tonight.
Dean, I feel amazing and I will always be grateful for your help
DR, Manchester, England
HEALING & REGRESSION
If anything in my 53 years on this Earth has ever been shown and proven to me, it is this that I am going through now. I can do anything, and its all down to you, and me having been sent to you or guided to you.
I would like to say this. - If there is one single person I trust with my whole being in this world, (and beyond it), it is Dean. He obviously didnt receive his last name by chance, because he is a KING.
Eternally grateful King Dean.
JR, Hull, England
02/05/19
PSYCHIC DEVELOPMENT
Dean is a great master of healing and is amazing at what he does. I love his psychic development classes, you get to meet lovely people and it is a way of having fun whilst learning. The healing and meditation I find is so relaxing and go away feeling at peace. £5 for an hour and a half of "ME" time is priceless.
Thank you Dean for all your help.
LA, Hedon, England
17/04/19
NEGATIVE CLEARING & GASTRIC BAND
Three weeks on from my gastric band and healing session with you I just wanted to say a massive thank you. I feel like a completely different person, and all the hurt, anger and self doubt that had been building up for years has gone completely.
I have never felt calmer, happier or more confident. I feel like my true life is just beginning and I can achieve anything I want. My portion sizes are much smaller and my sugar cravings have gone all together. I have lost 7.5 lbs so far and I feel confident that's just the beginning.
Thank you again, I couldnt have done it without you. Best wishes.
JS, Dudley, England
16/04/19
HEALING & GUIDANCE
Thank you so much, you are really the only person I fully trust for healing and guidance, but I'm working on this as I must move forward and grow. I would never have gotten this far without your help.
God Bless You
TG, Leeds, England
03/04/19
NEGATIVE CLEARING & HEALING
I Just want to say since my session my life is awesome and completely changed and flipped in the opposite direction, so a massive thank you for helping me and I will be back.
From a sceptic to a complete believer now in Spirituality, Angels, meditation, energy and the Universe. I can honestly say I feel so changed and different mentally. emotionally and physically.
Thanks again Dean.
TF, Hull, England
20/03/19
HEALING
I had a healing from Dean and never have I felt so relaxed and at peace. I had ear problems and tried Hopi ear candling and ear drops to no avail, and for two weeks I couldn't hear. After my healing though the hearing came back.
Blessings Dean
PM, Aberdeen, Scotland
17/03/19
NUMEROLOGY
OMG!!! I am stunned by the numerology report that you sent me. It's so accurate. Awesome!!! Every word is a truth you wrote about me. I'm so happy to know about me more and will surely work on my personal development.
LNL
SB, Chennai, India
13/03/19
HEALING
Thank you so much for the healing you sent me here in California Dean. I felt the healing dust and placed it on the pained area's and could feel the tingling and healing straight away. The pain went away within minutes, what a huge relief. Once again I thank you from the bottom of my heart.
LA, Oxnard, California, USA
12/03/19
NEGATIVE CLEARING & HEALING
I had a negative energy clearance and healing in 2017 with Dean. I walked out of there feeling light and happy which was rare for me having suffered so much trauma in my life. I would recommend having it done, it was a lovely experience. Thank you.
JR, Hull, England
12/03/19
NEGATIVE CLEARING, HEALING, PSYCHIC DEVELOPMENT & NUMEROLOGY
A massive thank you to Dean Kingett. You have changed my life completely. The things you have taught me, and the numerology report was so spot on, its amazing! Thank you so much for opening so many doors for me with the healing, meditation, readings and your books, a must to read. You are one amazing man and friend, thank you so much.
LNL
LA, Hedon, England
02/03/19
TAROT READING
Thank you. I understood everything you said and was waiting for these answers.
LM, England
28/02/19
MUNAY KI
I received I-IV of the Munay Ki Rites yesterday at the Spiritualhart sanctuary with Dean. Dean is down to Earth and always makes me feel at ease and safe. The energies were amazing. On returning home I instantly felt me healing energies increased and could feel the heat flowing through my hands. I also sense my spirit guides presence even stronger then previously.
Dean has been and is a great blessing on my healing and spiritual journey and it is a privilege to know him. Dean I cannot thank you enough.
Namaste my friend.
Thank you.
TG, Leeds, England
28/02/19
TAROT READING
Well, just to say you were right. I've met someone, have had three dates and its going really well. I've also booked in to do my Reiki Masters.
Thank you.
CP, Wimborne, England
25/02/19
NEGATIVE CLEARING, HEALING AND PSYCHIC DEVELOPMENT
Dean, where do I start? All I can do is thank you from the bottom of my heart for the work you do, and the help and guidance you've given me. Its greatly appreciated and I am so glad you came into my life and on my path. Your work has improved my life, my thinking, my connections etc, etc. What you do you should be proud of, you are one of a kind mate and I am so happy we became friends and I met people through you.
Your classes have been second to none and helped me massively through this transformation. This is only the beginning for me mate, but thanks a million.
Much love, LNL Brother.
BK, Ellerslie, New Zealand
14/02/19
HEALING AND PSYCHIC DEVELOPMENT
A Great place to meditate and learn psychic development. Dean is an awesome healer, you should definitely give it a try.
PY, Market Weighton, England
14/02/19
PSYCHIC DEVELOPMENT
Dean is always helpful and ready to share all his knowledge. Thank you Dean.
TB, Hull, England
14/02/19
HEALING, PSYCHIC DEVELOPMENT & DEMONSTRATIONS
A truly amazing experience.
SW, Hull, England
11/02/19
DISTANT ATTUNEMENT

I received the attunement for "White Bufallo Calf Woman" through the Chi ball method and it was so beautiful. Thank you so much for this. When the attunement started I was in a native village from the Lakota's. There were a lot of teepee's and there were a lot of people too. I saw a white Bufallo and then I saw I was holding a peace pipe in my hands, and they were getting very warm.
I was a Shaman in that village. I saw I was walking in moccasins and wearing pants with fringes. Also I was wearing something on my head but it was not very clear for me what it was. When the attunement was finished my hands were getting colder, but after the attunement they are still tingling.
Thank you so much for this wonderful experience.
In love and light.
JVDL-C, Sneek, Holland
26/12/18
HEALING AND TAROT READING
Thank you so much for the Chakra & Aura clearing and healing. The energies were wonderful. I felt it entering through my crown and then going to each of the Chakra's, and also on my palm Chakra's. I was deeply relaxed and really enjoyed the session.
The reading which you have given is 100% true and I completely resonate with it.
Thank you once again.
SB, Chennai, India
10/12/18
HEALING AND REIKI TRAINING
Having known Dean for many years I have seen him push his boundaries and teaching abilities. I was sceptical of Reiki at first, but I was healed of a condition which didn't return. A true believer after that and done my Reiki attunement with Dean which really opened me up to all manner of spiritual aspects. Deans channelling of energy is truly amazing and his tarot readings are always spot on.
LVB, Selsey, England
09/12/18
HEALING AND PSYCHIC DEVELOPMENT
Dean is awesome at the work he does, since becoming a member of his classes my life has changed to be something I could never have even dreamed of. Learning to use my guides and angels has helped me manage depression and anxiety so that I rarely suffer now and when I do, I know how to deal with it. I am a confident, self sufficient individual now and my life is going from strength to strength. I'm sure I couldn't have done this without the support of a very talented teacher and lovely friend.
AR, Brough, England
08/12/18
NEGATIVE CLEARING, HEALING AND PSYCHIC DEVELOPMENT
Dean is kind, caring and works with the highest integrity, humility and humour. I have had several high energy healing's and clearings and always feel cleansed and energised afterwards.
Many Thanks.
SP, Hull, England
08/12/18
HEALING AND PSYCHIC DEVELOPMENT
I have been going to classes for quite a long time now and look forward to it every week. The classes have helped me so much and I wish I'd known about them years ago. They are spiritually rejuvenating and we always have a laugh. Dean does brilliant work and has helped me on a personal level with healing and clearances. His work and the gift he has never ceases to amaze me. I'm not a religious person but working with Dean has definitely helped me develop spiritually.
MJ, Anlaby, Hull, England
08/12/18
HEALING AND PSYCHIC DEVELOPMENT
I would just like to let you know Dean that over the last several years of knowing you as a student and becoming your friend, I wish for you to know how I appreciate your unconditional help and advice. There are very few people I know, if any, who have your giving nature and selflessness, and who is still willing to share and impart valued knowledge as much as you do.
The healing that you brought especially to my Mum whilst extremely sick in bed was quite miraculous. To be sent distance healing and for it to work on her like it did was astounding. With thanks and gratitude to you Dean.
HDC, Hessle, England
07/12/18
NEGATIVE CLEARING, HEALING & PSYCHIC DEVELOPMENT
I had my first Healing and Negative Clearing with Dean about a year ago. I really didn't know what to expect, as Dean worked alongside with his spirit guides the healing energy I could feel working was truly amazing and I was blown away.
Dean is also a great teacher and so knowledgeable. I have learned so much from him at his weekly Tarot Card Reading and Meditation nights. I now often seek help from Dean if I need it for myself or loved ones. Dean is genuine and easy to talk to and puts you at ease. I can not recommend Dean highly enough. You won't be disappointed.
JW, Brough, England
03/12/18
TAROT READING
Dean you truly are so special, thank you for sharing that message with me, incredibly apt.
AO'H, London, England
06/10/18
NEGATIVE CLEARING, HEALING & TAROT READING
Thanks a million Dean. Today was a huge learning experience for me.
AO'H, London, England
03/09/18
TAROT READING
Thank you so much Dean, that was really informative and accurate.
SMF, Hull, England
02/09/18
NEGATIVE CLEARING, HEALING & TAROT READING
Dean and his guides have drastically and dramatically changed my life for the better on two occasion's. Both times I had the negative clearing session and the change after was amazing!
I have never known anyone who could do such work before, and I am just so glad and truly thankful that I was told about Dean and his work, as my life would have been completely different if I hadn't!
Negative energies and entities need to be removed as they can be very detrimental to our health and well being. I am so glad I turned to Dean! Enlightening and life changing are two words I would use to describe my experience, and again I am very, very thankful.
Namaste, LNL.
KEH, Bridlington, England
31/08/18
NEGATIVE CLEARING, HEALING & TAROT READING
Just a thank you for your beautiful work to release me from the bundle of negative energies that had shut me down. Better housekeeping from now on including the fabulous symbol you gave me. I have permission to work again from tomorrow. Also thanks for the guidance you sent me away with, really uplifting and affirming, just what I needed. Thanks so much Dean.
JH, Cherry Burton, England
30/08/18
NEGATIVE CLEARING, HEALING & TAROT READING
Dear Dean, A very pleasant day to you, and I just want to say a big thank you for your help and healing session. I am very grateful, as for a moment I thought I was not going to get any better. I have been benefiting from immediate changes, and have great insight from your reading too.
JR, Bristol, England
29/08/18
GOLD DUST HEALING
Thanks Dean, I felt the gold dust bag placed in my hand, the vibration as well. The pain has eased, thank you.
LNL
TWB, Hull, England
15/08/18
NEGATIVE CLEARING, HEALING & TAROT READING
Dear Dean, I truly enjoyed the healing experience I had on Friday, and I truly enjoyed having this experience with you. You are one of the most genuine, generous ans selfless person I have met in my life ans I felt your pure desire to help and fulfil your healing mission. Everything felt natural, safe and blissful in your sanctuary. Almost like entering in another dimension, outside time and space, a dimension of love and light.
I re-read several times the message you gave me on Friday and it resonated with me as I am exactly at this point in my life now. I would like to have you as my spiritual guide. Our meeting on Friday would become the first step towards a spiritual journey that I would like to share with you. Do you think it would be possible?
IR, London, England
08/008/18
THREE QUICK HEALING SESSIONS

Many thanks Dean for sending me the affirmations to help me, "Quick negative cleansing, gold dust pain relief, and orb of life chakra balancing", to help clear negative energy and help me relax with less pain, and feeling less of my symptoms of chronic illness.
AS, Doncaster, England
03/08/18
TAROT READING
Brilliant and so helpful. Many thanks Dean.
SC, Tewin, Herts, England
13/07/18
NEGATIVE CLEARING, HEALING & TAROT READING
I first visited Dean a few years ago for help in the form of further connecting to my guides and for healing. My experience exceeded my expectations and I have continued to visit Dean as and when I feel healing, guidance or the occasional negative clearing is needed.
Dean is a down to Earth guy, trustworthy and instantly puts you at ease. He was recommended to me and I have since gone on to recommend Dean to many others. I always look forward to my visits as and when I feel I need one.
Thanks Dean.
AD-D, Middleton, England
21/05/18
TAROT READING
Dean I thank you. There is a lot there I've just said yes to, and you have given me a few pointers to questions I am only just beginning to ask the questions to. Thanks again.
AK, Driffield, England
16/05/18
TAROT READING
Thank you Dean, definately gives me some guidance.
VM, Anlaby, Hull, England
14/05/18
TAROT READING
Thank you very accurate.
CS, Newport, England
06/05/18
PSYCHIC DEVELOPMENT
Thank you for the incredible afternoon learning from you yesterday.
RS, Hull, England
06/04/18
NEGATIVE CLEARING & HEALING
Eight days pain free in shoulder. Been in agony for three years.
Thank you
SP, Brough, England
19/03/18
TAROT READING
Thank you so much Dean. Your reading is correct, apt and true. I will try to be a better person for myself and others and to follow the guidnce you have been given for me. God bless you, your family and your endevours now and always. You know you are a true messenger for the higher realms.
TD, Notts, England
25/02/18
WEIGHT LOSS SESSION
Just thought I would get in touch at it is a few weeks since I came for the weight loss session. I have lost 21lb and feeling very positive and confident. Thank you for everything you have done for me.
LNL
CE, Barton, England
24/01/18
TAROT READING
Amazing as usual, thanks.
CC, Hull, England
23/01/18
NEGATIVE CLEARING & HEALING

I would like to thank Dean for a wonderful cleansing and healing session. I would recommend this treatment to anyone it works, I have MS and feel much better.
LS, Hull, England
13/12/17
TAROT READING
Perfect, just perfect. Thank you
LNL
BOL, Hull, England
24/10/17
NEGATIVE CLEARING & HEALING
It was so strange how I came across Spiritualhart, it just popped up on my computer screen and I knew Dean was the one to help me with removing an energy problem. If I have any problems in the future I will just go for the big cannon and see Dean. He works from the heart.
JB, Northallerton, England
22/10/17
TAROT READING
Oh my God, thats amazing. Spot on, made my day, thanks.
LNL
ALG, Hull, England
15/10/17
NEGATIVE CLEARING & HEALING
Thank you, I just cant believe how much my life has changed for the better. You are a very talented man and I cant thank you enough. Very good things happening around me at the moment, I finally feel at one with the Universe.
LNL
CD, Beverley, England
07/09/17
NEGATIVE CLEARING, HEALING & TAROT READING
Thank you so much for everything Dean, we think what you did was incredible. We are really happy and grateful. Your advice was beautiful and spot on. We will be long term customers I think, lol.
Blessings.
KB & GB, Liverpool, England
25/08/17
TAROT READING
Lovely reading Dean and I can take all that you have given me.
Blessings.
SC, England
14/08/17
TAROT READING
Thank you that was really nice and just the words of wisdom I've been needing.

AC, Manchester, England
08/08/17
TAROT READING
Another spot on reading, thank you xxx.
ALG, Hull, England
07/08/17
MEDITATION CD'S

Thank you for your cd's, you have such a relaxing voice.

BP, Winsford, England
03/08/17
KARMIC & IMPLANT CLEARING

Dean has helped me a lot over the past couple of years releasing old trauma and emotional blockages. He also discovered that a lot of my trauma and blockages were due to karmic reasons from previous lifetimes, so he helped me with this by removing imprints from me which eventually enabledme to move forward withour my fears and pain past pain.

ALG, Hull, England
25/07/17
TAROT READING
Wow, thanks again Dean once again. Amazing.
GR, Nottingham, England
29/06/17
TAROT READING
Thanks Dean that is spot on, just the guidance I need.
TW, Hull, England
01/06/17
NEGATIVE CLEARING

I had a 2 hour healing session with Dean last month and I cannot recommend him highly enough, the experience has totally changed my life. I have let go of emotional past experiences and feel so much stronger and able to move forward with my work.
I also had my Reiki level I attunement 2 days ago at Spiritualhart. Dean I cannot thank you enough.

TG, Leeds, England
30/05/17
PSYCHIC DEVELOPMENT

Great place to be taught, I have done self healing, Tarot and a number of different exercises. Dean's a great teacher, very professional, friendly and explains everything beforehand, talking you through everything as your doing it. I would recommend this place to anyone whose interested in this type of stuff.

VH, Hessle, England
18/04/17
TAROT READING/HEALING
That reading was absolutely bang on mate...wow, and that packet of gold dust worked like a charm. I'm really grateful for you Dean.
True blessings mate.
CC, Thailand
14/04/17
REIKI LEVEL I ATTUNEMENT
Thank you so much Dean Kingett. So proud to be part of an amazing group of people and to advance a little higher in my journey guided by an amazing tutor who encourages everyone to enjoy their own personal journey.
Love and light.
JK, Hull , England
29/03/17
TAROT READING
Wow, that has had me in tears, thank you so much and it has really hit the mark. I will take it all in and accept the help that is offered by the Angels.
Thank you and blessings
LB, Derby , England
12/002/17
PSYCHIC DEVELOPMENT & HEALING

Dean is a rare find, many may try to do this work, few will be so good.
LW, Holten-Le-Clay , England
20/01/17
NEGATIVE CLEARING & PSYCHIC DEVELOPMENT

I first met Dean around 7 years ago and came to him at Spiritualhart for a negative clearing after putting it off a number of times, because of the negativity not wanting to be released. The negative clearing was the best thing I did. I was lacking in energy and in ill health, and when I had it done it felt like a weight had been lifted from my shoulders. Dean also did a remote negative clearing on my partners house which helped dramatically, as it was constantly draining me every time I visited. My partner also noticed the improvement, and in his mood.
Dean then introduced me to his classes where I went every Thursday, instantly picking up my mood through the use of meditation and Reiki. I also learnt to develop spiritually and psychically. Whenever I have had or have an issue, Dean is always there to help in anyway. Whether sending his free healing orbs of energy, or just giving advice.
I have also visited Spiritualhart and Dean with a friend for his special healing days, for both Reiki and Tarot readings. Both of us coming away feeling renewed and refreshed, and the readings are always spot on. I would recommend Dean to anyone who is in need of guidance, healing or anything else on the spiritual spectrum.
CD, Huddersfield, England
18/01/17
PSYCHIC DEVELOPMENT & HEALING

I have rated Spiritualhart with exceptional star ratings, reason being I have never met anyone as exceptional as Dean Kingett. He has helped me with areas of my understanding of spirituality and the healing is truly powerful and works wonders. I cant be anything but grateful and would recommend Dean Kingett to anyone who is in need of the services he provides.
Love his books too, full of amazing stuff.
HDC, Hessle, England
15/01/17
HEALING & TEACHING

I have used Spiritualhart many times, I have had Reiki and also learnt Reiki from the Grand Master at the sanctuary. I have had attunements and have also learnt how to use my psychic abilities. The service and friendliness is second to none and I would recommend anyone to go to the sanctuary, or if you cant make it use the distant healing.
MA, Hull, England
13/01/17
HEALING

Dean has a true gift in healing, I felt amazing at a healing session, healed and habits broken in a totally relaxed atmosphere of peace and tranquillity.
NE, Hull, England
13/01/17
HEALING

Dean is truly amazing, always friendly, professional and utterly astounding with his healing work and knowledge. I have no hesitation when recommending Dean. Top guy with an incredible gift.
SW, Hull, England
12/01/17
HEALING & PSYCHIC DEVELOPMENT

I've been seeing Dean every 6 weeks since November 2014 for Reiki healing, it has had such a positive impact on my life, I feel more positive and relaxed, I always feel better after I've had my treatment. I noticed huge changes after having the negative clearing, I felt like a weight had been shifted, I just felt more confident and lighter. From having treatment and attending some of his classes I feel my own spiritual development has increased and I have learnt to use and trust my own intuition. Dean is professional, knowledgeable and friendly, and I wouldn't hesitate in recommending Dean.
Thank you.
MS, Market Weighton, England
11/01/17
NEGATIVE CLEARING & PSYCHIC DEVELOPMENT

I first visited Dean Kingett at the Spiritualhart sanctuary in May 2015, and Dean and his healing abilities blew me away and completely changed my life for the better. I am now attending Dean's psychic development classes and amazed at the progression and clarity these lessons have brought to myself and other students who attend.
Thank you Dean for all your amazing work.
EP, Hessle, England
09/01/17
HEALING & PSYCHIC DEVELOPMENT

I first met Dean a year and a half ago at a regression workshop and loved it, then I joined his classes on an evening and have been going ever since. I love all aspects of the work we do and would recommend to all. I come away feeling refreshed and with the satisfaction that we have helped heal what has needed to be healed.
Thank you.
GY, Goole, England
09/01/17
HEALING & PSYCHIC DEVELOPMENT

I have been going to Dean's since June 2016 attending his classes, and I've also had healing, attunements and done my Reiki I. All have been a positive experience and helped me lots as a person. I'd definitely recommend anyone to go even if your unsure, as Dean will talk to you and reassure you.
My highlight has to be having the pregnancy attunement as it has helped me a great deal, and the dental attunement is my best freind.
LC, Hessle, England
08/01/17
HEALING & PSYCHIC DEVELOPMENT

My friend and I have been going to Dean's spiritual and healing class for over 3 years, and have both hugely benefited from the experience, and that's just what it is, a delightful experience. He has helped me with many things both mental and physical, and he gave me a spiritual gastric band, and I lost over 4 stone. This young man is talented and extremely gifted and I recommend a visit.
LJ, Hull, England
19/12/16
DISTANT ATTUNEMENT

An amazing attunement and I feel 1000 times better today.
Thank you.
LM, Scotland
02/12/16

HEALING, KARMIC CLEARING AND ATTUNMENTS

I have purchased two healing sessions and a karma healing session during 2015-2016, and all my attunements I have done with Dean distantly as I live in France. Dean helped me on my path as a healer as I am a certified reconnective healing practitioner, and I felt a natural attraction to some of the healing and other services he provides.
I noticed a higher vibrational state in meand my clients were feeling it too. I also connected with an important part of me related to past lives in the UK. My druid part that I discovered with Merlin, the Adar Llwch Gwin, Trees and Dragons. I believe I have been guided intuitively to this, and Dean is always a good helper and a great master.
HZ, Mont-Saint-Aignan, France
22/11/16

HEALING & PSYCHIC DEVELOPMENT
Spiritualhart is an amazing place to go for psychic development and healing. Dean uses many healing modules to compliment other healing methods. He is a dedicated teacher and healer with no ego. All he wants to achieve is to help as many people as he can. I would certainly recommend anyone to pay a visit to see whats on offer.
PY, Market Weighton, England
17/11/16

HEALING

Had a wonderful healing experience with the Grand Master himself "Dean Kingett" at lunch time today. Walked out of his sanctuary on air, was what I really needed.
Many thanks Deano, God bless you.
GW, Hessle, England
18/10/16

HEALING & PSYCHIC DEVELOPMENT
Just wanted to say a massive thank you to Dean. I've suffered excruciating pain with my back for several years which went again recently. I was unable to sit, stand or walk and so the first thing I did was ask Dean to send me some distant healing. At the same time he sent the healing I self healed too with Archangel Raphael, just as Dean had taught me to.
Dean also sent me some more healing the following day as well, and I am extremely happy to report the pain has almost gone. Last time my back went I was in bed for 10 months , but this time just 4 days. Its amazing and such a relief to be able to walk, stand and sit in such a short time, I cant thank Dean enough, I am so grateful.
Thanks Dean, namaste
DG, Cottingham, England
13/09/16

HEALING & PSYCHIC DEVELOPMENT
Spiritualhart is an amazing place to heal and learn, run by Dean Kingett who does everything with a genuine concern to help people with their lives. If you have a physical or emotional problem, using the healing power of the Universe and his unique abilities, Dean can help with your problem. I have had healing personally and can recommend this non-intrusive and gentle natural healing therapy which Dean does supported by his guides.
It is also a great place if you want to expand your own learning as there are classes, special events and lots of ways to evolve your own spiritual journey. If you want a warm, fun and welcoming place to go and be accepted and healed, then this is the place to go. Dean makes it a good experience for you and supports you along the way. I wish there were more places like this in the world bringing peace, understanding, love and light to all.
RR, Hull, England
23/08/16

NEGATIVE CLEARING & HEALING

I just wanted to thank you for helping me. I don't think my head has felt this good, ever. I feel like such a weight has been lifted off me, and I don' feel stuck in negativity all day anymore. It really has changed my life. My life and thoughts were so negative before, no matter what I did I couldn't get that feeling to go away. The depression was so awful. No amount of medicine or therapy could touch it. You really do life-changing work. It's incredible the difference in how I feel.
I am thrilled to have found you. It's been so frustrating trying to find something that would work.
Thank you for everything. It's amazing!
V, Oklahoma, USA


08/08/16
A PSYCHIC HEALING JOURNEY II
Another excellent book by Dean Kingett. It's written from the heart with total honesty and emotion. There is nothing I can add to the other reviews of this book. It really is an eye opener into the spiritual side of life. To anyone who doubts the healing energy of the Universe, try it, you'll be amazed. Dean Kingett is the best teacher I've ever had, and the best healer I've ever been to. His knowledge and understanding is brilliant, yet he is so modest.
JM, Selby, England
28.05/16
NEGATIVE CLEARING & HEALING

Just wanted to say it is a year today since you saved my life and freed me from whatever it was that had invaded me. As you know my life has completely changed for the better and me and my family cannot thank you enough for saving my life xx
EP, Hessle, England
27/05/16
HEALING & PSYCHIC DEVELOPMENT

Not sure if I found Spiritualhart or it found me, but it came into my life when I was at a very low point. What we are taught by Dean and the work the group do is amazing, and I still ask myself how, and is this for real?
Its a great place to meet like minded people who all work in different degrees.
MS, Hessle, England
26/05/16
HEALING

Just wanted to tell you that when Pete went to see the oncologist yesterday, we were told that his tumour has shrunk to half the size! I feel sure that your healing has helped a lot, and Pete has certainly started to think there must be something more to healing after all. Hopefully he will decide to come again for more.
Thank you.
MF, Goole, England
01/05/16
A PSYCHIC HEALING JOURNEY II

Amazing book, one that kept me wanting to read more and struggled to put it down. Dean is an awesome teacher and healer and says it how it is, and that is what he has done in this book. A must read for any avid reader interested in healing and the spirit world and more.
Love his insight into what's going on in the world around us as so many people just don't understand. A real eye opener and can't wait for the next book to reveal more x Namaste x
PY, Market Weighton, England
01/05/16
PSYCHIC DEVELOPMENT

You are a fab teacher and I am very grateful for all the knowledge that you give out x
LNL
PY, Market Weighton, England
03/12/15
HEALING & PSYCHIC DEVELOPMENT

All I can say about Dean is "Awesome", he truly is a very gifted man, but what makes him so unique is his complete lack of ego. He is very approachable and an excellent teacher, I am so pleased I found this amazing teaching sanctuary.
Thank you Dean.
TM, Market Weighton, England
16/10/15
NEGATIVE CLEARING & HEALING

I just wanted to let you know that what you have done amazes me. I finally feel free, positive and whatever that was, is gone. You are the first person to ever help me fully and the way I needed it. I cant thank you enough and will definitely be using your services again. I just honestly cant believe it. You are amazing at what you do. You have basically saved me from the situation I was in. Thank you from the bottom of my heart. I appreciate what you have done for me so much.
SH, Norwich, Norfolk

14/03/15
A PSYCHIC HEALING JOURNEY I
This book is the story of Dean's journey and how he became the healer and teacher he is today. I was fascinated to follow his path and learn about the triumphs and pitfalls he came across on the way.
Dean's writing portrays his genuine nature and total conviction in what he does, and his desire to help people with their spiritual progression shines through in his writing. This is an inspiring read for everyone interested in expanding their spiritual understanding.
CC, South Cave, England
15/06/15
HEALING

I asked Dean if he would send me a healing blast as I had hurt my hip whilst painting. It was agony to sit down and I was finding it hard to sleep at night.
Dean replied to my message and sent me instructions to use his gold dust remedy which was very straight forward to do. I did it and felt great energies going through me from my toes up to my head which was hot and tingly, very relaxing and made me feel sleepy. After sleeping I awoke the next day pain free, love, light and total gratitude.
A huge, huge THANK YOU
BC, Leitrim, Ireland
30/03/15
ATTUNEMENTS

I came across Dean by chance to be honest and it was one of these meant to be happenings as he was to help me move forward within my work as a psychic, medium, clairvoyant.
I prefer the attunements that have been channeled by Dean himself and they just seem to be right for me. Black Elk Shamanic healing has got to be my all time favourite attunement that I have ever had, and before crossing paths with Dean I have had many an attunement as a Usui Reiki Grand Master.
His energy is pure, he is very professional and I am so glad my guide sent me his way.
Much love
LM, Scotland
14/03/15
A PSYCHIC HEALING JOURNEY I
The best psychic healing journey book I've ever read. It's written from the heart and with passion. I know the events are true, I've experienced psychic surgery from Dean, negativity removal, healing, distant healing, you name it! The best teacher I've ever known and a pleasure to know. I highly recommend this book, and am looking forward to a follow up!
JM, Selby, England
06/03/15
HEALING

I have recently had a stay in hospital after being admitted with a severe kidney infection and bacterial tonsillitis. I had been vomiting for a number of days and was unable to keep fluids or food down. I messaged Dean as I sit in his psychic development classes and always find they help me, and I asked if there was any distant healing I could have in order to help me feel better.
Dean explained there was an "orb of life" that I could use, all I had to do was lat still and ask for "Dean's orb of life" in my mind and it would balance my chakras. I did this in the early hours of the morning when the ward I was on was quiet and asked for his healing orb. I could feel the vibrations running through me, especially in my solar plexus chakra. It relaxed me and I had the best nights sleep in 5 days.
When I awoke I felt like a new woman. The nausea had gone and I felt like me again, and my strength had returned. My throat was no longer sore and I was able to swallow some food and drink. My kidney no longer hurt and the ulcers in my mouth had started to clear, leading to me being discharged later that day.
I cannot thank Dean enough, such a wonderful healing.
LNL
CD, Hessle, England
11/01/15
GASTRIC BAND

I felt I wanted to share my weight loss following an etheric gastric band being fitter in April 2014 so that more people are aware of the amazing work Dean and his spirit guides do. From the outset I found it easy reducing my portion sizes and I never felt hungry. I started making healthier food choices too. I've been on a calorie controlled eating plan since the start and I do allow myself a treat when I feel like one, but I stay within my calorie limit for the day.
I could not have reduced my portion sizes without the help of the etheric gastric band and that for me was the first important step. Today I am 3.3 stone (19.3kgs) lighter and so much happier too. Losing weight is no longer the focus of my life.
Dean and his spirit guides did an amazing job, I cannot thank you enough and I will continue singing your praises always.
LNL
GR, Melton Mowbray, Leicestershire, England
08/01/15
A PSYCHIC HEALING JOURNEY I

Just finished reading your book and WOW WOW WOW, what an inspiration you are for many of us to follow our dream and do the work we are called to do. Its had me laughing, crying you name it, and yes, reaching for a cushion when the negative stuff was about, my gosh.
Thank you for sharing such a wonderful NON EGO down to Earth book with us all Dean, I cant wait for the second. This is why I was shown the path to you, you are a wonderful teacher.
Lots of love and light xxx
CMc, Hull, England

22/10/14
NEGATIVE CLEARING & GASTRIC BAND

For years I have battled with negative emotions which have caused me to comfort eat. I decided that now was the time to do something about it., and having read the testimonials on this page, I have taken the plunge and had an etheric gastric band fitted and a negative clearance.
Wow! After 5 hours back home I do not feel hungry at all, and whilst cooking for my husband, I wasnt tempted to nibble (well a good cook always tastes the food), and I can actually feel the band in place. This will serve as a daily reminder. It feels good, and I feel like Twiggy already.
The negative clearance...well...I want to dance. Tomorrow I will. A new me.
Thank you Dean, and thanks to your guides, I feel so positive.
JM, Selby, England
07/10/14
NEGATIVE CLEARING & ENTITY REMOVAL

My children and I have been experiencing negative spirits in our home for the last four years. I contacted Dean after I believe the spirit world put him in my path to deal with the problem, as it was spiraling out of control, and my children were being hurt physically. In certain rooms there were entities within the mirrors, and we experienced some very frightening things on a daily basis.
Dean astral projected to my home and removed all traces of negativity from our home and cleared the house, as well as giving us all a negative cleansing and healing. For the first time our house is light and there is nothing evil lurking anywhere.
He told us what to expect during the process and I can assure anyone, he definitely was in my home spiritually, as we visually witnessed long beams of white lights in the rooms he cleansed, along with other feelings of the negativity leaving us, it was an amazing experience, and he contacted me afterwards to explain his findings.
Dean and his spirit guides did an amazing job and I cannot thank them enough for helping my children and I, so we can rest easy while living in our home. We can now enjoy a peaceful life of love, laughter and happiness.
Love and light to Dean and his team.
HG, Norfolk, England
21/08/14
HEALING

After recently interacting with Dean over the internet I discovered a man of some talent and compassion. We have never met in person, yet I feel that I have received a fair bit of information on energy transfer. I had asked for some distant healing with the healing focus been transferred through a pendant and a bracelet. I am a Desmoid tumour survivor with a great deal of pain in my spine as the tumours manifest there. Along with sciatica and scoliosis I have a fair deal of arthritic pain too.
Within the day of outreach I found upon wearing the jewellery that it was easier to rise up and move in the morning, and was even able to avoid some of my pain medication. Two days later I even felt the effects of recharge. I live in Canada and can say with all certainty that Dean is capable of reaching out and aiding in healing no matter where you are.
He appears to be a sincere, kind and approachable individual that passes no judgement and I am grateful for his assistance.
Sincerely
DK, Ontario, Canada
20/07/14
TAROT READING

I was feeling a bit lost with my life direction and asked Dean Kingett for a mini-tarot reading. The result was amazing there was so much truth in my reading I cried. This reading has given me great comfort and guidance and has helped me reconnect with my guardian angel.
Thank you Dean for helping me in my journey forward.
LNL
LL, Llanelli, Wales
23/06/14
HEALING

Ok, so its been nearly a week since I saw you, so I just thought I should let you know of a few changes. When I came to see you my bones, back, ribs etc were in pain and have been continuously all this year, and I suffered from anaemia so was just constantly exhausted.
Since the healing my pain has gone and I've had increased energy levels, and I just have this overwhelming love and appreciation for everything. Wow, I have not felt this good in a long time, so once again thank you so much.
RF, Hull, England
08/06/14
GASTRIC BAND (after 2 months)

I have always battled to lose weight, even on a strict diet my loss has always been less then the average person on the same diet. My general diet is healthy and all food is freshly prepared, but what I didnt realise was my portion sizes were bigger then they should be. I couldnt have reduced meal portion sizes without the etheric gastric band. It is now two months on and I can honestly say I have become accustomed to smaller portions. I have also imbedded a new way of eating which is sustainable! Many thanks for the work you and your spirit guides do, it has helped me tremendously.
GR, Melton Mowbray, Leicestershire, England
04/06/14
NEGATIVE CLEARING & HEALING

My brother and I would like to say a big THANK YOU to you and the dIvine for the healing he had when he founD out he had an orange sized growth on his heart. He was back at the hospital a week or so after his healing with yourself, and the specialist was dumbfounded at the reduction in the growth to a golf ball size. We thank you and the dIvine for the healing Dean, you do not know what a difference it has made to him. He did go for some treatment but they said he wouldn't need as much now. I am sending him healing but I am so glad I brought him to see you that day and you had time to fit him in. We can not thank you enough, keep up the amazing work, not that I ever doubted you, but as you know it took some persuading my brother. He's a total believer now
LNL xxx
CMc, Hull, England
04/05/14
GASTRIC BAND (after 1 month)
I wanted to let you know in a month I have nearly lost a stone and overall 11 inches off my body. The etheric gastric band has helped me significantly reduce my portion size without me feeling hungry. I couldnt of reduced my portion sizes without it, many thanks to your spirit guides.
GR, Melton Mowbray, Leicestershire, England
20/04/14
ORB OF LIFE CHAKRA CLEANSE & ENERGY BOOST
I took a couple of minutes to settle down into a relaxed state, then called upon the Orb of life to cleanse me chakra's as instructed. I could see purple light, almost like a triangle falling over me, then I felt the crown chakra pulsing and swirling and this went on through all the chakra's one by one. The colours purple and also green just kept falling from the veil like tent over me, then once the pulsing had stopped, I had the feeling to just stay put a few minutes and enjoy the relaxation.
When I got up, I sprung up to my feet feeling more energetic, as if I had slept well, thank you so much for this, Im bouncing off to get some things done now.
LNL xxx
CMc, Hull, England

14/03/14
NEGATIVE CLEARING & HEALING

For the past 14 years I cannot honestly say I have not been in love with life nor have I lived my life, I've merely existed, what a waste! I knew I needed to do something, but I felt stuck, just waiting, waiting for what I don't know? Jayne a dear friend of mine mentioned how having a negative clearing and healing had changed her life. Well let me tell you it does change your life! I am at peace with myself and life for the first time in a decade. I have such clarity of thought and an incredibly still mind. I feel an inner peace and acceptance that I am where I need to be. My body feels energised and I sleep like a baby. I am in gratitude to Dean and his spirit guides and I will sing your praises for evermore - Namaste.
GR, Melton Mowbray, Leicestershire, England
15/02/14
HEALING

I have been bothered by my diverticulitis and gall stones for the past 4 weeks. I finished my antibiotics to no joy and was at my wits end, I was in bed nearly everyday struggling with the pains. I saw Deans free healing offer and I thought, "don't think this will work", but I tried it on Wednesday.It felt funny trying to relax at first, but I did, and felt just like a little tingle, but it kept on going and I had a brilliant nights sleep. I though, hey ho, just a one off as the pain came back, so I tried it again, and yes, it did work. Come Friday I really felt it had faded and didn't need as many painkillers.
Today, (Saturday), has been my best day in a month, no stomach pains at all, so I have faith in this now. I would say to anyone, don't be put off if it doesn't work straight away. I did it in the afternoon and at bedtime, theres nothing to fear just help. I will continue to keep in touch with Dean, I dont even want to go to bed tonight.
Bless you xxxx
MB, Cowdenbeath, Fife, Scotland
22/11/13
HEALING

I have some very severe medical problems and high blood pressure has been an on going thing, which the Drs have found it very hard to get under control. High blood pressure raged on for 2 years and then within 8 months of using Dean's special blood pressure stone it is finally under control.
Hats off to Dean and thank you so much.
SD, Norfolk, England
19/09/13
GASTRIC BAND

I have struggled with my weight and I am under 5ft tall, so every bit shows. When I heard of Dean Kingett and the psychic surgery he could perform, I knew this was for me. No waiting months or years and no big price tag. I had an ethereal gastric band fitted with no stitches, no pain, and he also wiped all the negativity I was carrying from me.
He talked me through everthing first and guided me through all he would be doing, and basically all I needed to do was relax. The first week of the gastric band being fitted I lost nine pounds, and in the second week I lost another six pounds. To date six weeks later I have lost nearly two stone and seventeen inches off my body.
TH, Hull, England
17/05/13
ATTUNEMENT

This morning I called in the Abaia attunement you so kindly sent me. I can honestly say I have never felt anything like it before, It was amazing!
The only way I can describe it is that although I knew my body was here, I was not in it. It was as if I had become an energy of my own, above and beyond physical realms.
I loved it, It was a feeling of complete freedom and knowledge, just awesome.
Thank you Dean...great energies.
Love
Grand Master BH, Wollongong, Australia
25/04/13
NEGATIVE CLEARING & HEALING
Had a negative clearing and healing with Dean, he is very powerful and a good person channeling the best form of healing. I felt the soothing energy all around my body and still feel it now correcting any aches or blockages. He is very talented and his work does its job.
JS, Hessle, England


02/03/13
ATTUNEMENTS

I've always had problems with hand eye coordination and since doing both healing attunements I've noticed it's much improved. I did both the Jesus and hands of Buddha healing a few weeks ago and then again last night I cant wait to see what else it helps with.

LS, Maryland, USA
25/01/13
NEGATIVE CLEARING, HEALING, PSYCHIC DEVELOPMENT & TAROT READING
Thank you for your reading I found it very deep and emotional. What you said was spot on, every word felt so true to me. Little by little I feel I am losing a bit of baggage, what has held me back, but with class and the help of spirit I feel healed and truly loved. Its true others have mocked and laughed at me, but this last two years I am glad to be who I am.
LNL
CT, Hessle, England
23/11/12
HEALING

I have had high blood pressure for a very long time which had proved very difficult to get under control. Dean kindly channeled Emerald Crystal energy into a stone that I had chosen to try and help reduce it. The results have been absolutely amazing!
Something so simple but extremely beneficial.
Thank you very much Dean.
LNL
SD, Llandysul, Wales
26/10/12
SOUL RESCUE

Dear Dean, thanks very much for the cleansing of the lost souls that took up staying in my home for a few days, as soon as I found them I contacted you to remove them. The energy is so much lighter now and they have been helped over, much thanks to you and your guides.
LL, Bournemouth, England
15/10/12
THE BEN BLACK ELK SHAMANIC HEALING SYSTEM EVENT
Before taking your Ben Black Elk healing I couldn't even be around three people at once before because I just had too many sensory problems. Well I just went to a family party and before I had to take something like a tranquiliser and I would still have to leave early. I went this time though and it was the best party in my life, I didn't have any sensory problems. Three people called me after it to say they couldn't believe it was me and ask what I had done that changed everything.
I just can't thank you enough but had to tell you I was really surprised, everyone was.
Thanks again, LnL
LS, Maryland, USA

25/08/12
THE BEN BLACK ELK SHAMANIC HEALING SYSTEM EVENT
Your healing night was amazing, I felt heat rushing up my spine, across my shoulders, down my arms and up and around my neck and at the back of my head. There was also a tall spirit guide standing behind me and I could see his big white hands on my shoulders whilst the healing was taking place, I just sat and let the healing come in around me.
The healing was only for thirty minutes starting at 9pm but when I opened my eyes it was 940pm. It proves how powerful distant healing can be by just sending a healing thought and proof we are all connected to the Christ consciouness, the one conscious energy.
MM, Hull, England
22/08/12
THE BEN BLACK ELK SHAMANIC HEALING SYSTEM EVENT
Your Ben Black Elk Shamanic healing system was the first time my husband and I have tried this kind of thing. What a result!

I saw many colours and symbolic visions and my husband experienced tingling in his fingers. Afterwards we had an amazing feeling of peace and calm. We felt questions were answered and now have the ability to deal with problems. Our little dog has been so calm and happy too.
Thank you so much for the invitation and we hope this will be the first of many new wonderful experiences with you.
Love and light
A & R B-T ( and Billy ) x x x
England
21/08/12
THE BEN BLACK ELK SHAMANIC HEALING SYSTEM EVENT
Well, I would firstly like to thank Dean for inviting me to this Shamanic Black Elk healing and meditation group. I wasn't sure what to expect , but I'm so happy I did it, I totally relaxed and just went with the flow. At first, I felt tingling in my fingers and hands, even though it is a very warm night and I felt a coolness across me. I sort of felt like my hands were rising, so I felt with my fingers to see my hands were in the same position and they were.
As the 30 minutes went on I could see purple and I got a really high pitch noise in my left ear. I felt like my sleeves were being tugged and pulled, but gently. I was aware that my arms were being lifted, first outstretched to the side of me and then gently moved up and over my head and moved downwards.
I wanted to open my eyes to see what was happening, but I didn't want to stop anything by doing so. I felt like their was an Angel on each side of me pulling my arms, then I felt my arms being put back down very softly and a grip on my left wrist, then I opened my eyes and I am still amazed at what happened!
SH, Liverpool, England
17/08/12
THE BEN BLACK ELK SHAMANIC HEALING SYSTEM EVENT

After using Deans' Black Elk Shamanic Healing System, I have to admit I was blown away. It was a very realistic and vivid experience for me. Hands on healing by Black Elk but also by one other who was assisting him. My experience took me to the remotest mountain to receive healing and it was something that is still very much in my mind. Just remembering the experience brings a sense of calm when all is madness around me. A definite must try guys! I wholeheartedly recommend it, and will use it again.
Blessings x
LV-B, Selsey, England.
02/08/12
ENERGY WORK

I was introduced to Dean a couple of years ago through a mutual friend, and although I haven't yet had the pleasure of meeting him in person we've often interacted online. When I mentioned that I'd started making my own natural herbal soap he promptly said he ''had an idea'', Hmm. I was intrigued so, as asked I sent him a bar of my lavender and sage soap which he then energised with Reiki.
The only experience I have had with Reiki is with some healing stones some time ago so I genuinely didn't know what to expect or feel. Firstly, as advised, I held the soap in my left hand and closed my eyes. I felt a soft touch along my arm as if I was being touched very lightly with a feather. Afterwards I went for a walk with my husband and I felt light, bright and vitalized. I felt as if I had a definite 'spring in my step'.
On returning home I laid quietly on the bed holding the bar, and as I drifted into a deep sleep I could feel the vibration along my arm. It was the same sensation I often have when using my crystals. I awoke after two hours completely refreshed I don't think I'd realised how tired I had become lately.
So the next experiment was bath time. It was a lovely feeling using the soap, both healing and cleansing. It was such a tangible hands on way of receiving healing, and very easy to imagine the healing energy entering my body. I slept well again that night and woke up with that same vitality. My mind feels clearer and less stressed and physically I have a feeling of well being.
I asked my husband if he would like to try the soap, expecting at worst skepticism and at best, him humouring me, so I was so surprised when he said he felt really revitalized and as if a ton weight and been lifted from him.
A very successful experiment indeed!
JU, Scarborough, England
28/06/12
ANGEL STONE

Many thanks to Dean for the gift of interacting with the Angel stone. I wrote feedback in a diary form so I'll just pass it on as I wrote it.

Monday early. Sent a picture of stone I've chosen from beach on Sat 2 p.m. Aware of calm and quiet atmosphere in room as soon as I walked in and knew Dean had been at work. No usual welcome of squeaks as all guineas zonked out. Usually have quite a greeting as bring back big bag of dandelions.
bless you Dean.
xxx
CT, Hessle, England
12/09/11
PSYCHIC DEVELOPMENT

I have had tuition in meditation from Dean for almost a year and found his classes to be inspiring, informative and relaxing. Dean's passion for the work he does is an absolute credit to himself and can only benefit those who pursue the same path of enlightenment. I have thoroughly enjoyed my experiences within the classes and can whole heartedly recommend Dean's classes to anyone who wishes to walk the the same path.
Love and Light
CH, Hull, England
10/09/11
REIKI TRAINING & WORKSHOP TRAINING

I heard about Spiritualhart by word of mouth. I am a qualified hypnotherapist and a medium and I have been involved with spirit from a very young age. When I found out that Dean was a Reiki master, I rang him to find out more about his practice. After a brief conversation I was sold, because I was more than satisfied that he 'came from the right place', for want of a better way of putting it.
I wanted to be attuned to Reiki as an energy healing modality to complement the other things I do. What a pleasant surprise the sanctuary was, a lovely, more chilled out environment than that was hard to envisage. I spent a really enjoyable day learning about and being attuned to level I Reiki.
Dean is an excellent teacher and what he has told me has stuck first time. Despite his accomplishments he is disarmingly humble about them, and is unbelievably down to earth. He explains things perfectly. Dean is the only person I know who gets a kick out of his job, (a guarantee of excellent service), and I myself cannot see a more pleasant way of earning one's living than, by doing healing in such lovely surroundings.
I also attended a workshop on psychic protection and once again I learned a lot and had a super chilled out day. I strongly recommend that you experience the sanctuary for yourself. A wide repertoire of healing is available for those who are stressed, in pain, depressed and broken.
Dean is a star performer at what he does and that if you go and see him, you cannot be anything other than enhanced by the experience.
JW, Hull, England
08/09/11
NEGATIVE CLEARING & HEALING

Dean was recommended to me and my wife, as I was suffering with depression for years and was very negative about everything in life all the time, which was causing a lot of arguments between me and my wife. Dean treated us both which was the most amazing experience I've ever had in my life, he also came to our house afterwards to cleanse our home.
Since seeing Dean I have been a lot more positive about life and me and my wife have been getting on a lot better now. I would definatley recommend him to anyone that needs his services. He is a really easy person to get along with and puts you at ease from the off many thanks Dean.
SV, Beverley, England
08/09/11
NEGATIVE CLEARING, REIKI TRAINING & WORKSHOP TRAINING

I first met Dean at a Spiritual evening on North Bransholme and was amazed how caring and professional he is with Sue supporting him all the way. I took my husband along for a healing with him and I still feel the benefit even now.
I am looking forward to having a Reiki attunement and have done one of Deans workshops and will be doing more. I highly recommend Dean as much as I can and any one who goes to him will not be disappointed. His success is unbelievable, and both Dean and Sue make you welcome and are their for you however they can be.
TH, Hull, England
07/09/11
WORKSHOP TRAINING & PSYCHIC DEVELOPMENT

I first took part in one of Dean's Beginner Workshops and I was so impressed in the content and the way Dean worked I joined his weekly development classes. I have never looked back and have grown so much spiritually.
Dean is an excellent mentor, very genuine and completely dedicated, he is also a truly amazing healer, this is also something I have experienced first hand.
I know of no other place like the Spiritualhart Sanctuary or of anyone like Dean. It's very hard to explain, you have to experience it for yourself, whatever your spiritual needs you will not be disappointed. The cost is minimal, Dean's certainly not in it for the money, unlike some!
Thanks Dean and Sue, you are the "Real Deal" and I feel lucky to have found you.
LJ, Cottingham, England
19/08/11
CANCER HEALING

Last September, after two years of illness and pain, I collapsed for the third time and was rushed to hospital. After many tests I was diagnosed with cancer and was advised that the only way to deal with it was to have a total hysterectomy as soon as possible. I had no problem with this, after all I was 57 and my children are all grown up, the youngest being 16, and I had no quality of life at this point. I had lost control of my bladder and was constantly bleeding, so I agreed.
I have a very good friend who put me in contact with Dean, in the hope that he could help with healing for me, because by now there had been problems with hospital appointments and cancellations of the operation twice. All the time the pain was getting worse and the morphine doses I was taking were getting bigger and bigger, but finally my operation was scheduled for 21st December 2010.
Dean contacted me and explained what he wanted to do, as this was going to be distance healing, via Skype. I just had to have the PC open and sit comfortable in a quiet room or lie on my bed, which was no problem as this is where most of my time was being spent anyway. I am a healer myself, but self healing wasn't the answer here, but I did know what to expect, and nothing could have prepared me for the strength of the energy that came from Dean that afternoon.
I found myself traveling out of my own body and my body heat rose. I was tingling and I met spirit guides in this space that was also part of the healing process. As the session ended and I came back to my body I felt very energized and the pain had been reduced. I could visualize the cancer and when Dean had finished it was half the size of when he started.
This gave me the strength and energy to go through to December when I had the operation to remove (what was left of) the cancer. This turned out to be two rare types, one of which only 15% of the population get. I am sure that without Deans healing my chances wouldn't have been so good, nor would the healing process afterward have been so fast, as Dean continued to send me daily absent healing.
Thank you Dean, blessings, love and light.
CD, Brentwood, England
07/07/11
REIKI TRAINING

Hi Dean,I would like to thank you for my Level I initiation it was wonderful, enlightening and very therapeutic, and I feel, a life-changing moment for me. I would like to honour the Reiki energy by adding this testimony, and, if this encourages more people to choose you as their Reiki Master on the Earth plane, so much the better, because there are a lot of fakes out there, and if people can save themselves time and get themselves properly attuned by a Master who comes from a place of truth, justice and dedication to the art, then better for all.
After six hours learning about Reiki in one of the most chilled out and beautiful environments imaginable, I felt so zoned out when I left the Spiritualhart sanctuary that I felt as though I had gone over to the other side, and left my body and all my worldly cares behind. On the way home, I ate a couple of sandwiches I had bought after I had left the sanctuary, as I felt hungry. I had not eaten since 9:30 am and I decided to Reiki one of them. Both of them were the same but the one I added Reiki too tasted so much better than the one without Reiki. When I got home, I drank a huge glass of Reiki water, had a shower and went to bed to use Reiki on myself and self heal.
Awaking the next day I felt wonderful and I had a bowl of porridge that I added Reiki to which tasted fantastic, and some herbal tea which felt like a magic potion after adding Reiki.
I know that the energy is a tool and a valuable gift and I know that I am going to really enjoy and have fun using, as well as doing a lot of good. The best part is the more I call up and use Reiki, the more Reiki I get myself. I am looking forward to my journey with Reiki as well as achieving some ambitious goals whilst working with Reiki and the spirit world. I fully intend to go all the way with this and more, but I know my true reward will not be the certificates of attainment that will come from doing so, it will come through my experiences of using this power to heal to bring positive changes to my life, those of people around me, and the plant, animal and mineral kingdom.
Thank you once again for your tuition and the attunement, and I would like to thank Dr Usui (founder of Reiki in the late 1800's), for dedicating his life to the (re)discovery of this wonderful life force and for giving it a name. Had it not been for him there would be no Reiki and no Masters to attune people to it, and we would still be stumbling around in the dark. Thank goodness we are not.
notJW, Hull, England
26/01/11
HEALING

Hi Deano,
I have been blown away, but as a healer Im sure you've heard it all before?
I have been officially " Peri menopausal" for months, well over a year actually. I had a long six month gap in my cycle but then had one, and have basically had bleeding 24/7 since. Some days I am better then others, but I have had to cancel smear test after test because of this problem. Due to the whole auto-immune diseases I have I was unhappy with my GP offering a total hysterectomy, after which I would feel apparently, " Right as rain". I was not sure that this would sort it all out and have avoided going to my GP since.
My symptoms have got a lot worse of late to the point of spending days sitting on a towel at home unable to venture out. Yesterday and last night were horrendous, worse than ever hence my plea for your help this morning.
RESULT !!!!!! no blood, none what so ever, like NONE !!!!!!!!!!!!!!!!! First time in a year ++++
Thank you Deano, thank you SO much, my whole womb area feels lighter, less bloated and NO PAIN !!!!!
I feel NORAML again :))
Thank you once more my friend, I am smiling inside once more.
KO, Scotland.
23/12/10
THE COURAGE OF SPIRIT EMPOWERMENT

Well the first empowerment blew me away but this was something else, I think I've been on some kind of a crusade?
I asked for the empowerment (as instructed), and right away heard Archangel Michael's sword or so I thought but it was mine. I was in full angel warrior dress with the biggest sword and I'm sure I was taller too? There was a path before me and I walked down it passing people I have known and to be honest some I have forget about too until now. You (Dean) and a friend was there in full armor too walking in front of me, swords held upright you both began cutting the cords that were holding people up. This was something I had to do, it was why I was dressed this way, time to let go for good.
These people from my past have all been instrumental in making me the person I am today, good things and bad.
As I walked behind you I watched and you were slicing away at the cords for me. I wasn't as quick at doing it I have to say. I looked at each person as I passed and tried to think why I had to let go? Some was easy others were not, so many memories of emotional times gone past, all the rejection though out the years. It made me realise I've been rejected so much more then accepted in my life.
I began swinging my sword and they did look quiet funny dropping to the floor in a heap, I was thinking "take that!" as I cut the cords one by one. My Mother was there too and she was the hardest one to do, but you (Dean), came and stood next to me and said "be strong ". It wasn't very nice to finally face the fact my Mother had been rejecting me all those years while she was here, but I suppose I knew it deep inside, so I cut it and when I did she didn't fall down like the others she flew like an angel to stand behind me.
I think her role as my Mother is finally done, now she watches over me in a different role? Anyway she was the last of them all and I feel like I've just chopped half my life away and said goodbye to it. I know another phase is about to begin because the lane we were walking on was getting cleansed by Rattleman my spirit guide.
These empowerments are so powerful Dean, good job there not in a bottle or they'd explode.

Love & light
AD, Hull, England
21/12/10
THE SPIRITUAL CUDDLE EMPOWERMENT

I called upon your spiritual cuddle empowerment, waited and nothing happened until I called for it a third time. Then slowly my crown chakra started pulsating, gently at first but then it grew stronger and stronger and it became apparent that something was being 'pumped' (the only way I can describe it), through my crown chakra.
The beginning of a headache I thought at first, but no the feeling was actually quite soothing and I could feel the back of my neck being stroked gently. While this was going on I noticed that my hands (which were cold when I got into bed), were now warm and my palms were emitting this fearsome hot energy. It was really strong, pouring out of me with force and I thought it would be a shame to waste it, so I sent it where it was needed.
I sank into my bed and received some images of the green man and became aware of the winter solstice as it was 21/12. I sent my wishes out to the universe and felt safe, secure and protected. I can't remember anything else as I fell asleep in this comfort zone.
Thanks for sharing Deano another experience not to be missed, I had no fear and felt I could take on anything and win.
Blessings x
LV-B, Selsey, England
21/12/10
THE SPIRITUAL CUDDLE EMPOWERMENT

When I called upon this empowerment I was aware of being taken upwards, and it was a half hours meditation of peace. I was so aware of all the angels around me, they even in my mind put a picture of feathers there, a beautiful creamy white colour, but the feeling was one of pure peace.
The impression from the empowerment was of how loved I and we all are, also how special we all are. I also felt different parts of me (chakras, heart, arms), being moved or stroked. Many colours were also put into my mind.
As I received this empowerment it was like time stood still but when I looked at the clock half an hour had passed of peaceful tranquility. It is some hours later that I am writing this but my mind is still so peaceful.
It's nearly Christmas and before this empowerment my mind was a buzz of everything I had to do, but that's all gone now because I know it's all going to be okay and get sorted. Please, please will you give me this empowerment just before Christmas again and I just know it will be absolutely fine.
I dont know what or how you've done this but it is such a lovely peaceful feeling and a welcome relief from the stress's I'd allowed to build up, and just letting me re-assess what's important now.
Thank you Dean, what a truly beautiful gift you have, and I feel truly blessed you chose me to receive this. xxx
MB, Hull, England
21/12/10
THE SPIRITUAL CUDDLE EMPOWERMENT

Thank you so much for creating this empowerment Dean I'm going to tell you exactly what happened, it was an unbelievable journey.
Relaxed and happy I called upon the empowerment and it started with an arch of purple/lilac surrounding me, then falling into me with a real warmth. I say into me because that's exactly what it did, it went right into me not just onto me. This happened maybe 25/30 times which was very, very comforting. I just had in my mind that it was the cuddle from you but it was just the beginning of it.
A spirit man stood to the right of me and he had broad shoulders as he stood with his back to me. He was reddish skinned with trousers made of hide, decorated with fringing. He had the cross of the Archangels tattoo on his back and when he turned around and it was you, as your higher self. You smiled and came towards me and behind you was someone else in what I can only describe as Centurion amour like a Roman soldier. He had a shiny helmet with red plumes on top and leather sandals, plus a sword as big as me. When he turned around and looked at me it was our friend DD, he took his helmet off and smiled looking every bit the proud man. It was like he was saying, "hey look at me Ange", although he didn't say anything. Then he was gone just like that into thin air, just vanished and it was me and you again.
We were in long grass in the clearing where I go to near our village (in meditation), we laid down together side by side looking up at the sky then you put your arm under my head and pulled me close so I put my head on your chest. You held me so close I could hear your heart beating away and I thought spiritualhart which made me smile. I can't really say much more but it was more then a cuddle it was awesome, but that really seems to make light of it. Indescribable feelings it was the most beautiful protected feeling I've ever had. You continued to hold me in the long grass stroking my hair, telling me never to be afraid of been alone, because I never will be.
When I came out of the empowerment my face was wet, I'd been crying. I think that was because it was so emotional. I can honestly say with a happy heart I loved it thank you and bless you.
Love & light
AD, Hull, England
18/12/10
CHRISTMAS JOY EMPOWERMENT (via chi ball)
Spirit knew this chi ball was coming because my bedroom had a few visitors prior to receiving it and as I went into meditation they were trying to hurry me up. I told them "no, I'll know when im ready", there was such an anticipation of what was coming and they told me it would blow my mind, it did.
When I received it wow! Dean I wasn't expecting anything so powerful nearly blew my head off. There was a whoosh then a massive power surge which literally took my breath away and pinned me to the bed. Then it exploded all over my body, I thought I might have an asthma attack it took my breath away so much and my heart pulsated.
Then it was like snow, lots of white flakes coming down all over me, enveloping me completely. I felt chilled even though I was under a duvet. Then lots of things started happening in quick succession, bang bang, one after the other. Five feathers were being waved over the length of my body but I couldn't see who was doing it. There was more than one person as I could see their outlines. Then there was something being shaken like a rattle, again over the length of my body, but only one person did this. Then I saw a long pole and realised it must be something like a totem pole because I was being shown the third image up from the ground which was engraved. I then had a white bird soaring above me before I got hit again with snow which covered my body and the icy coldness pinned me down. I was then looking into a big tunnel it was beautiful and suddenly water started trickling through it, washing me and cleansing me.
Big red flowers were then shown to me like chrysanthemums, big blooms in black and red? I was aware that I was laying down looking up at figures moving around me. I was looking into light so I couldn't see their faces but the feeling of love and intense work being done on me transpired. Next I was aware that I was with you, you were standing above me to the right of my head doing something with your hands and I remember thinking how tall you were.I then had what I can only describe as an OBE as I was not on my bed and had no awareness of my surroundings. I was soaring around rooftops enjoying my freedom from my physical body when I came to a garden gate with a Christmas wreath on it and snow up the short path which led to a big old wooden door.
There was a monk with his hood up, but no face could be seen and his hands were tucked in his robes. There was a big old fashioned fire ablaze and the house was very old Then I heard the name Cassandra, I dont know anyone by this name so Im wondering who it is!? Then I was pulled out backwards and down the tunnel back to my bed. Snow started falling again and I felt it was time to end the empowerment, giving thanks and sending back to you some of the love and joy you had sent me.
Thanks Dean and thanks to your guides and helpers for this absolutely amazing and most powerful chi ball yet. I feel you have opened yet another door for me and I am so grateful.
Bless you xx
LV-B, Selsey, England
28/10/10
NEGATIVE CLEARING & HEALING

I had a negative clearing and healing today 28th Oct from Dean. I am a Reiki Healer and have been unwell for quite some time progressively getting worse last incident ended up being rushed to hospital. The doctors are all baffled by my symptoms can't figure out what was going on with my body. A dear friend of mine put me in touch with Dean. I have been feeling for some time there was evil and negativity being sent to me. This turned out to be true all three of them.
Dean explained everything to me beforehand what to expect. I was in no way scared of the procedure.I felt powerful energies washing over me and I felt the negative energy being released. As it was being released a wave of love washed over me. I wished the spirits Love, I told them I forgave them and told them to embrace the Light. It was a wonderful feeling I felt free and knew that they were free also in the Light where they belong. I felt truely refreshed after the clearing. Now able to move on with my life once more.
Dean then did a healing for me and this too was a wonderful experience. Lots of beautiful energies and I could feel the chakra's being healed. I feel a completely new person. I have some self healing ahead of me and it is going to be ME time because I deserve it as we all do. Thanks to Dean my life has turned around and I look forward to my future again without Dean and his spirit guides intervention I fear I would have had no future.
So thank you Dean from the bottom of my heart. We are all guided to those who can help us. Carole guided me to you and I am so thankful.
Love and Angel Blessings. LNL xxx
MD, Cardiff, Wales.
09/08/10
NEGATIVE CLEARING & HEALING

I had a negative clearing and healing from Dean a few weeks ago, and I am a professional medium and have been for over 17 years. With the energies I encounter on a daily basis along with personal stuff, I felt it was time for a clear, WOW, WOW, WOW! Dean's energy is the most intense I have felt for a long time. It is all encompassing and cleansing. It's hard to describe how I felt afterwards apart from a sense of peace and a forward thinking. My past seemed to dissolve in an instant and the future appeared so clear. What Dean did was dissolve and heal the negative past and leave a clear opening for the future to manifest, I am so grateful, many thanks Deano.
RD'M xxx Gateshead, England

16/07/10
ASCENDED MASTERS ATTUNEMENT (via chi ball)

Having explored many different chi balls sent from Dean all with outstanding results, he recently pushed the boundaries even further and sent me a chi ball with an attunement to the Ascended Masters. Not knowing what to expect, Dean sent me a manual outlining the Ascended Masters and their various roles and how I could utilize them once I was attuned.
In the run up to my meditation there was an air of excitement and urgency in my sanctuary, the time for the chi ball was due and I needed to crack on with the Meditation. I put myself into a relaxed state and no sooner had I asked for the chi ball it was upon me, before I'd even finished asking for it.
My whole body was submerged in ice but it wasn't cold, although it made me shiver for a while, (point to note, it was a warm day and I was under a fleece blanket). Hard to put this into words but I was being pulled upwards, while my body was encased in this ice effect, a ball of light entering every point of my being, then it all stopped. For a minute I just relaxed then I started receiving images and a bright light, then the iciness returned and I was again submerged in it. For those mothers amongst us, I can only liken the experience to having labour pains where you get the waves of pain building up, but this obviously was without the pain, an energy surge, I dont know? Whatever you care to call it, it was a wonderful experience, then rest, warmth, bright light and images, then the iciness would start again, entering every essence of my being. I lost count how many times this happened I just went with the flow. I felt the whole experience lasted for what I thought was 10-15 mins but on awakening from the meditation I saw that I had been 'away' for 50 minutes.
I would sincerely recommend this chi ball attunement to anyone. Im sure it can affect people in different ways, but my attunement was personal to me, it was a magical spiritual journey and one that I feel I have benefited from and one that will assist me in my role as a lightworker.
Thank you Dean my friend, your work for spirit inspires and enlightens me.
Love and Blessings
LV-B, Selsey, England
11/06/10
HEALING STONE

Even though I have received healing from Dean before and know at first hand how powerful the healing is, when I received the stone I was grateful but being me, very sceptical. I can't say I immediately felt anything from the stone when a friend gave it to me courtesy of Dean. I just placed the stone in my bag to take home.
Later that evening I decided to relax and do a meditation. Usually a meditation to me means pure relaxation and as I am lucky enough to work with spirit I do hear and see people who have passed into the spirit world. I never or very rarely go on a spiritual journey, this does not happen to me.
This is what happened during my meditation with Deans stone clasped in my hand. Immediately I went into a trance like state and I saw a man who was introduced as my "spiritual master", this guide, a spirit being, looked kind and wise. He looked on as I hovered out of my body and I felt that I was fading away and merging with something greater. It seemed I was literally at one with the universe and the teaching that we are all connected to one force seemed true. The peace I was feeling I have never experienced before, never! I cannot put into words the feeling. The colours I saw again I cannot describe them as they were not of this Earthly world. I was then transported to a higher level that I was told was/is a place of healing, love and compassion. I was then given healing but I couldn't see anyone I just knew that they were there. It is hard to describe it, I dont really understand it, it is like nothing I have experienced before. The next thing I remember was coming back to reality on the Earth Plane.
I was so at peace and pain free and have continued to remain pain free which is unbelievable for me because I have lots of pain due to a long term illness. I really dont know how long this will last, but I am going to continue doing the meditation with this wonderful healing stone.
Love SC xx Hull, England
09/06/10
REIKI HEALING STONES

A few days ago I received a set of Reiki healing and meditation stones from Dean. I took them home and opened them and I was not ready for what happened. I have heard first hand stories about the power and energy of these stones but these were from people who are far more aware of energies and spirit than I. Although I have been attuned to Reiki and see shapes and colours and sometimes feel a presence during healing sessions, I expect nothing and am thankful for everything.
I opened the stones and as I stood there with the one with the power symbol on in my hand I felt what can only be described as a rush. It was as if a gust of wind had shot down the corridor and into my body and the temperature dropped dramatically all around me. The only way I can put this is it is like when people say someone has stepped over their grave, only a lot more intense. It was awesome to think someone like me could feel this wonderful energy surge through them, truly magical.
I decided to do a self heal and placed the stones around me. I laid there taking deep breaths and did my grounding, then called upon my angels and spirit guides to assist and protect me during the healing. Then, respectfully, I asked for the energy to flow and straight away I felt someone stroking my feet and felt a presence surrounding me. I asked if my guide could come up to my shoulder as I always imagine them at my feet, I dont know why, it's always been that way. And then I felt someone put their arm under my pillow and gently lift my head as though to make me more comfortable, I just laid there eyes closed saying thank you, thank you, I went on to see some pleasing images and when the healing was over I was so relaxed you could have poured me through a tea strainer.
I just want to thank a special person for bringing Reiki into my life, they know who they are, and I want to thank Dean for getting my head in a far better place than it was in six months ago. I have always said I have only ever respected two men in my life, my father and grandfather, now there is a third and that's Dean Kingett, I respect his total dedication to what he believes in, and I respect his desire to spread the goodness of Reiki as far as he possibly can. You have my respect and my friendship for as long as I am here Dean.
LNL
TB, Hull, England
04/06/10
REIKI HEALING STONES

Let's just say that the stones have blown me away, almost literally! I love them the energy is awesome, really powerful. I have been in a vortex of energy, all good and profound experiences have abounded. As I have mentioned to you my energy was everywhere and I felt the dreadful vertigo I had been experiencing recently was part of some major shift in Earth energies. I am used to the dizzy lightheaded feelings connected with my postural hypotension, but this was a whole new horrible feeling. It only started recently and was so bad that even turning over in bed caused the whole world to spin in huge slow circles.
When your Reiki stones arrived I welcomed them and sat with them for the afternoon. They had a gentle effervescent energy coming off them, yet a laser like beam of focused energy too. That night I slept with them and had the best nights sleep for months and months, this from a fully paid up member of the professional insomniacs club is something in itself.
I had become wary of getting up in the mornings due to the vertigo, so gingerly I raised my head a little, nothing happened, so I propped myself up on my elbow, again nothing happened, then I sat on the edge of the bed with my head as low as I could keep it, nothing? BETTER! No dizziness, then or since.
I have also seen significant changes with my psychic and clairvoyant abilities and have now the chance to further them to help others. Thank you seems a little underwhelming but it is from the heart, brightest blessings.
Namaste Dean and thank you for being part of my healing journey xxx
KO, Perth, Scotland
28/05/10
HEALING STONE

When Dean first handed me the stone I instantly felt the "energy rush". I did a meditation with it on my 3rd eye and I felt a searing coldness. It was a lovely meditation where I ended up at the Taj Mahal.
I have also used it to balance my chakra's and for pain relief, you really do feel the energy.
Thank you Dean – Truly brilliant.
MB, Hull, England
24/05/10
HEALING STONE

Staggering results from Deans healing stone, absolutely awesome, I can't recommend this form of energy contact enough. I can say with my hand on my heart that I believe in the energy that Dean, with the help of his guides, has infused in these stones. After suffering a fractured spine and having to live with daily pain and painkillers, I have been pain free since my morning meditation with the stone. I'm assured by Dean that I can use the stone again when necessary at my will. Pain aside, I also took an astounding personal journey and met with spirit who responded to a particular request of mine, which totally blew me away! Thanks Dean for your thoughtfulness, and I hope you can reach out to many others who may benefit from the meditation and healing stones.
My blessings to all.
LV-B, Selsey, England
24/05/10
HEALING STONE

When I first got my healing stone I was so excited to see what would happen through meditation. I was aware of how powerful this stone was and I knew it would work but I didnt realise on what level. What happened the first time I used it was amazing, the second totally blew me away. I went into meditation with the stone on my forehead and relaxed and with an open mind. It was like a key to a party with everyone there, first I saw Mu Kan Owa then Gladys both my spirit guides together. Normally they come at different times but this was different. Mu Kan Owa had full ceremonial dress on and was stood tall and proud. Gladys had her best dress on and as always a lovely smile. Mu Kan Owa said, "little star flower, your land is changing but I and others are here so be peaceful". A horse appeared and we rode to a camp where there were many people. I sat with the elders that were at a previous meditation where I had seen Dean on a horse before. They told me many things and a woman dressed me in a special dress and painted my face. I was in the middle of the ground where they all danced around me in a kind of celebration. I'm guessing it was because of the changes that are coming and I should welcome them? I was laughing and Mu Kan Owa as always was near and smiling. He then told me again my land was changing and said you will smile again little one. I was left feeling so happy and although normally I dont really like changes, this time I know I will.
The second time I used the stone in meditation Mu Kan Owa was there in his skirt and chest decoration. There was another man who I've seen before with a bear skin down his back to his waist silently waiting for me with his rattle. Going through the door the bear skinned one started chanting and shaking his rattle along the path to a rose quartz house. When we reached the house my mother who passed a few years ago opened the door and inside were my grandparents and Gladys. I sat on the floor with my head on Gladys's knee as she stroked my hair while talking to me, telling me of changes in different areas of my life. All the family members that were there Im sure were there to support me, Mu Kan Owa to guide and give me strength, Gladys to guide and nurture, the bear skin man to guide and protect. They all have there own ways as do my family members. I felt I was being prepared and although I know they are there around me at different times, I felt they wanted to show me they are there together to help me too.
I went outside and there was a new path that wasn't there before going around the back of the house and the bear skinned one cleansed this with his rattle and chants as we walked. The view was breath taking, fields of red poppies on each side of the path blowing in the breeze except for one patch. When we reached it I looked down to the patch and there sat smiling up at me was my daughter poppy that had died before she took her first breath. Mu Kan Owa nodded smiling and I lifted my daughter into my arms for the first time. Her hair smelt like fresh air with a faint smell of flowers, this moment is something Ive longed for, my daughter and a beautiful sweet smile, and the honour of holding her close for the first time in my life. If I never see spirit again and never go to the wonderful places they have taken me in meditation again, that one moment with my daughter would be worth it. The stone Dean made for me was a gift sent with love from one friend to another and I will always treasure it as I do our friendship. There is nothing more I can say.
LNL
AD, Hull, England
15/05/10
NEGATIVE CLEARING & HEALING

I want to say thank you for giving me back my life. For as long as I can remember I have been full of despair and hatred for myself. I was diagnosed with depression and social anxiety about eleven years ago and was put on medication and had all the usual therapy but this only treated the symptoms and didn't really deal with the cause at all. My childhood was awful and I had huge issues with my Father, this was affecting me so much that I was unable to let go of the past and lead a 'normal' life. I became a virtual prisoner in my own home, trapped inside my own chaotic mind. This was affecting not only me but my husband and children too. To be honest I really felt that this was going to be how I would live the rest of my life and that was a very bleak prospect. I was saved though by a very kind man who could see something in me that I failed to see in myself, Dean.
The very first healing I received was amazing. I could feel all the negative energy being pulled from my temples and the weight lifted off my mind. Over the course of the four healings I received I continued to feel more like the person I knew was inside of me. The headaches that had been a constant daily battle were no more. I haven't had a stress headache now for weeks and I feel fantastic. Even when I was faced with a recent event meeting lots of new people I was able to maintain my panic, something that has eluded me for so many years.
At the start of my healing I admit to being very sceptical and doubted I would see any changes, but I cannot believe the difference I feel. I am able to move on from the past, I feel in control of my life and I am ready to give something back to the world.
My life was saved by the most humble and generous man I have ever had the pleasure of knowing. I don't think I could ever find the words to thank Dean enough for what he has done for me.
LC, Nottingham, England
11/02/10
NEGATIVE CLEARING & HEALING

Now is the time for me to write to all who want to undertake this journey of healing with Dean Kingett, well I say 'DO IT'.
I had a negative clearance done to me a few days ago and still feel absolutely wonderful and I am blossoming with positivity.
First I laid on my bed to relax myself and then came the time of renewal, a complete warm feeling came over me like an electric blanket at just the right temperature. I felt my body lift from itself but this was safe and comforting as I went to Dean's sanctuary where there stood a big Indian at my head and two others I could not see. There were also two tigers one white one orange, they came in love and comforted me like a cat does through purring and then drifted into serenity.
Once this happened I felt a tugging at my head not harsh but firm and the nastiness came out. That's the only way I can describe it, at this time I saw a native Indian woman take her bag out from under her arm and empty black rocks deep into the waters, she looked at me and smiled and then vanished, then I came round.
I felt complete and utter joy and a great weight lifted, I laughed joyously to myself, I felt free.
Chakra clearing
Chakra clearance was serene and beautiful and calming. I felt stones were put on me and around me and heard a flute, and as this was played I felt tingly all over. But then starting at my feet a white light shot up into my head, it was beautiful and safe. Then I saw my chakras spinning, slowly at first then building up. Some were out of sync but were corrected through Dean and his guides. All I can say is magnificent and thank you to those helpers and you Dean I am so grateful, I wont ever forget this or the experiences it gave me.
Synopsis
Yes I would have it done again and would recommend it to all who are willing to ask for healing. A few days later and I'm glowing, happy and positive and best of all feel free. Anyone is welcome to ask me anything in regards of this and I will answer, Im sure Dean would too.
God bless you all and happy healings, namaste.
CET, Norwich, England
8/01/10
HEALING

I knew Dean from school and had lost touch as you do, however we were reacquainted 12 months ago. I didn't really understand what Dean did, but had checked out his website and was pleased life seemed to be working out for him. A few months later I was drawn back to his website and took another look and realised he might be able to help me.
I have been a sufferer of panic and anxiety attacks for around 15 years. I have had counselling but had to come to accept that they were a part of my life and I just had to live with them. After reading Dean's website I began to wonder whether Reiki would be something that could work for me.
I'm not a spiritual person per say, it intrigues me but didn't know anything about it or understand it so I was very sceptical. However knowing Dean I felt I could trust him and after talking to him, believed he could help me, and if not rid me completely of panic attacks, then could make my life easier. I was very nervous and put my 100% trust in him and I have to say he never let me down.
I have to be honest the effect was not immediate for me, but still trusting Dean I persevered. I found the sessions really relaxing from the start. Dean is nothing but professional and explained exactly what would take place in detail, which made the whole experience less daunting. From the first session I could see the calming colours and swirls during the Reiki and at the third session experienced a blinding white light. Despite my eyes being closed I felt I should be wearing sunglasses it was that bright, it wasn't uncomfortable though quite the opposite. That happened a second time too and it was really comforting! Sounds bizarre I'm sure but it wasn't at the time. At times I could sense cobweb like feelings around my face, hot and cold sensations, and tingling throughout my body during the sessions, all of which were comforting too. It even felt like other hands where working on me too sometimes.
Slowly as the weeks passed I began to see small improvements and was able to face situations that would normally trigger attacks. I was less anxious in these situations, making them a more pleasant experience for me and my family, because unfortunately the attacks could impact on them too. When I did feel attacks coming on Dean taught me how to ease with them using crystals and these have been a big help to me as well as the Reiki.
Accepting Reiki from Dean has certainly improved my life. I haven't had a panic attack for some time now and whilst I can still get anxious I have the tools, if you like, to help ease the symptoms. I am so grateful and thankful to Dean, his guides, my guides and spirit for helping me. I really had thought panic attacks were just a way of life for me but not anymore and long may it last.
I wouldn't hesitating in recommending Dean's help to anyone, he and his wife Sue are very welcoming into their home and sanctuary. In fact as soon as you walk into their home/sanctuary there is an air of calm that is relaxing even before the Reiki begins.
Thank you again Dean.
JH, Hull, England
9/12/09
HEALING

I want to write a wonderful testimony about Dean Kingett. I have been having some wonderful absent healing from Dean and his guides in the past couple of weeks and I have got two more treatments to come in the next two weeks.


I am a 34 year old lady who was born profoundly deaf and I asked Dean if he and his guides could help me hear, or give me a little improvement as I don't expect miracles to happen to every individual person on this planet, but it does happen on rare occasions. I always believe in things as I was born gifted as a spiritual person and medium and have been with the spiritual world since childhood. I love helping my friends and families and even strangers if they need me for a spiritual reading and guidance. I would say it's powerful and very energetic when your connected with the spiritual world!
Since I have been having the treatment from Dean I have been amazed. When I woke up after the first hour of my treatment, my ears felt mentholated and scooped out, then my ears were buzzing with an amazing feeling into them. I put my hearing aids on and I had to turn the volume down as it was much too noisy. Every treatment since has shown a different improvement. My hearing aids have made it clearer for me and I am hearing things better all around me. On several absent healing treatments I had a lot of different lights/ effects and I saw Dean's guides bending over towards me. I felt my body was poked and prodded and it amazed me how he does it with his guides. I would say Dean has got the most amazing gift in the world that I've ever experienced – I really don't know what to say – unbelievable!!!!. He deserves an OBE seriously.
I thank you and your guides so much Dean.
Love and Light
JH, Hastings, England
23//11/09
HEALING

Well I finally think I have my head in a place were I can tell you how your healings helped me. When I first came to you I was under quite a bit of pressure from different things. My health was giving me some problems, my mind and body was all over the place to say the least.
The pain I was left with after my operation was constant, a day in day out pain, making my life a miserable one. The affects of healing were almost immediate and the difference to me is hard to put into words. I now have a life instead of an existence. To be pain free is a blessing, I can live again, work without struggling, I've even taken up exercise which before I met you was impossible. Dean you have changed my life and I can never thank you enough.
Its not only the pain that's gone, I now believe I can live a happy life and I have the courage to do just that. Every week I look forward to the healing so much, I feel I'm growing stronger spiritually too. The love and happiness I feel every time I come for healing just blows me away. Total relaxation takes over my mind and body and I'm left a much calmer person throughout the week.
Things that bothered me before don't bother me now, I just brush them aside and I am a much more well balanced person. I have to thank for all this and I don't think I ever will be able to thank you enough. It has been my privilege to know you, a kind honest person with a gift to change the lives of so many people. My whole life has changed because of your healing and I feel blessed by the changes you've given me. Once again thank you for the hope, the better life and friendship.
AD, Hull, England
18/11/09
HEALING

Just a quick note to say how great Dean is! He sent healing to me today, and helped me so much. I am a busy mum of 4, I work 2 nights a week and I am studying for a degree. I have been feeling very lethargic and lifeless and he offered to help me.
His guides pointed out several things that nobody could have known about. I have know idea how he did it (we live hundreds of miles apart!). I feel so much better, refreshed and ready to do things again.
A great big thanks to you Dean. Long may you continue…you are great.
HP, Trefor, Caernarfon, Nth Wales.

18/11/09
HEALING

Wow, that was good stuff Dean. After calling upon my healing from you, I received what looked like a black dot surrounded by white light. This changed to gold and I felt my body get warm. I can only describe the next sensation as a floating feeling and then warmth and colours. I felt the surge of energy, tingling, healing and felt relaxed and totally at peace.
It's the first time I've received Chi ball healing and I loved it. I have to give an additional thank you, to you. During the meditation I met another guide, a beautiful Asian woman with the most wonderful smile, LNL.
DTW, Pontefract, England
Member of Tera Mai Reiki Master Association

16/11/09
HEALING CHI BALL

This Chi ball was different to the first one I received. I did the same thing, meditated until still then called for it. I felt this time a kind of heat and electricity around my head, neck and shoulders, which is where I've had a few problems lately due to tension and wear and tear from my job as a hairdresser, combined with an old whiplash injury.
I stayed in meditation for only 7 minutes this time. The feeling wasn't as intense as the last Chi ball, more of a healing sensation. The last Chi ball had me buzzing for 2 days.
Afterwards my chest felt really clear, as I've had a chest cold the past week. It just shows how different types of energy affect the body.
Brilliant, thank you Deano my friend, LNL x
EP, Neath, Wales
14/11/09
DISTANT HEALING

Thank you so much for the wonderful absent healing last night. I slept and all the head pain disappeared, I woke up and felt 100% human being again.
Thank you so much you are a wonderful healer Deano.
Love and light.
JH, Hastings, England
13/11/09
HEALING CHI BALL

I was recently sent a Chi ball of energy by Dean Kingett were I had to go into a meditation and call for it when I was ready. As I went into the meditation I started to ground and protect whilst calming and stilling myself.
After about 5 minutes of meditation I called for the Chi ball to be sent to me. About a minute or so later I felt tingling and heat starting in my feet which then spread upwards and outwards throughout my body. I felt the energy raise my vibration and felt exhilaration and new found vigour, while at the same time being completely calm and relaxed.
I could visualize an orange glow around me while in my minds eye I kept seeing flashes of blue and white light. I then felt my hearing expand (as I am clairaudient and clairsentient) and felt my guide sitting at my left hand side. I could hear a voice saying "I will show you the way", I know this was said in regards to my spiritual development which is an ongoing process.
It was a wonderful feeling and I stayed in this blissful state for 45 minutes which is a first for me as I can only usually meditate for about 5 minutes before my mind starts to wander.
After coming out of the meditation I felt in a great mood and was really energetic for the first time in a long time. It has given me the real lift I so needed, amazing.
Thank you Dean.
EP, Neath, Wales
31/10/09
HEALING CHI BALL

Well what can I say? My healing was a tonic. I played a meditation CD I have before calling in the Chi ball you sent me. It was awesome, in the meditation you have to imagine a white ball coming down into your crown and so on through the chakras, right through a grounding and back again. I used this and then asked for the Chi ball of healing you sent me, just as you directed.
When I started I had the Mother of all headaches and thought I would take a couple of Beechams cold and flu after the meditation, but regardless to say that an hour and 10 minutes later my headache was gone.
When I called the Chi ball in it was like resting on a cloud, bathed in warm white light. It was so peaceful and calm, safe and secure and free from all the worldly stresses. It was like my own little piece of heaven. I must have been away with the fairies for sometime, but then most bizarrely someone pinched my left toe, only softly but enough to make me jump. Suffice to say I was alone so it could only have been spirit with me.
Afterwards I cracked on with the chores, cleaned, cooked and felt full of beans, but with an inner calmness, I hope it stays with me. I have released all my worries and problems and can see a little clearer now. As for the affirmations I will endeavour to remember them everyday.
Thanks Deano again for your warmth and kindness, blessings always.
LV-B, Selsey, England
19/10/09
HEALING

I would like to leave feedback regarding a recent healing that I received from Dean Kingett.
I am a 50 year old woman that suffers with a condition called Lupus and although it is a nasty condition, all in all I manage to keep it in control. Recently though I also caught the Swine flu and on top of the Lupus it really floored me, I was bed bound for two weeks not able to do anything, I couldn't get my breath and I truly thought I was going to die. Dramatic I know but true.
In desperation my husband on my behalf text Dean to ask for absent healing, I had had hands on Reiki healing a couple of times before from Dean and the results had been amazing, anyone who has been lucky enough to have had the healing will know what I mean, it truly is amazing and the results for me were immediate, but I had never had absent healing from Dean.
I was told to drink plenty of water and then lay on my bed at a certain time. This I did and the next thing I remember was waking up 2 hours later feeling a lot better and recalling what I thought were dreams and the most amazing colours. My bedroom seemed to be filled with lots of people all I knew were helping me.
Later that day I ate soup and felt so much better, so strong it was like a miracle I just truly could not believe it. My husband and daughter were equally amazed.
I feel so much stronger now and would like to thank Dean and his guides with all my heart. In my opinion Dean has truly been blessed with a wonderful gift and long may it continue.
God bless Dean xx.
SC, Hull, England
12/08/09
DISTANT HEALING

I am writing to thank you for the truly wonderful healing session that you performed on me. I experienced so much amazing energy going through my body words almost do not do it justice! The healing left me feeling blissfully at peace and provided me with a sense of wellness.
During the session I felt very relaxed and most importantly at peace. I could also feel when Dean began and when it ended. Dean was able to pinpoint all the sources of stress and pain and I have been very impressed with his abilities and calmness that I wholeheartedly recommend him.
EC, Merseyside, England
06/08/09
HEALING

Dear Dean,
Thank you so much for healing me over the past weeks. Every session has been invigorating and everything you have picked up on has been so true. It has been a very uplifting journey for myself.
My life is more balanced, I am calmer, stronger mentally, physically and no longer negative.
You have helped me in so many ways. I wish you and your team all the best for the future. You have a very special gift that more people should experience. I cannot thank you enough for all that you have done.
Thank you,
CS, Hull, England
20/07/09
DISTANT HEALING

A couple of weeks ago Dean Kingett offered to give me an absent healing treatment. He sent me an email explaining how to prepare myself before the treatment including the time he would be delivering the healing.
I have had absent healing before, though I can honestly say this style of healing was very different.
Being a healer and medium myself I knew what kind of things to be aware of, and as I lay down on my bed I was aware f being worked on. I felt so deeply relaxed throughout the treatment that I drifted in and out of sleep while this was going on.
I have never felt so relaxed for ages. I felt better in myself after the healing treatment, feeling more energised and clear in my mind.
Thank you very much Dean for the healing.
MB, London, England
08/07/09
DISTANT HEALING

Thank you Dean for the healing I received. During the hour I felt the most powerful and refined energy. A wonderful absent healing session for both mind and body, I would highly recommend your services to others. All the best with your work.
KD, Australia
28/04/09
DISTANT HEALING

It is my pleasure to share this with you all. I had been suffering since January with a chest and lung infection. I was given both antibiotics and steroids by my doctor but was still very poorly. After 3 months of continuing problems I contacted Dean Kingett to see if I could have some absent healing. The experience in its self is one I will never forget.
Dean explained to me exactly what he was going to do and the feeling was wonderful, the energy was warm and loving and I felt very safe during the whole session. I also saw some colours during the hour that he, together with his guides worked on me.
That very afternoon I started to feel better, not just physically but also emotionally. My chest and lungs are clear and I have not had any recurring infections since.
I thank you all at Spiritualhart and wish you every success in your future.
NH, London, England
27/04/09
DISTANT HEALING

I was not really feeling to well in myself, lethargic and generally under the weather. I'd been under emotional pressure, hadn't been sleeping and it was affecting me as a person. Dean suggested "absent healing". Although I'd heard of it I was rather sceptical as Deans location was just under 200 miles from mine. I spoke with Dean and he told me a time to go and lay down on my bed, I did this and took some deep breaths. After about 5 minutes I felt an air of calm, initially thinking back, it could have been me actually beginning to relax, then all of a sudden, although my eyes were closed, I saw pinks, purples and dark shadows moving under my eyelids. It was hard not to laugh as I found it all amazing with a bit of a "wow factor" thrown in. I continued to relax and keep still, then I felt as if someone was physically "kneading" my thighs, then my stomach. I literally felt my muscles being manipulated. I felt a whispy cobweb feeling on my face and knew my guides were with me, but more than usual.
Next thing I knew I was awake, but still felt "secured" as it were to my bed, as though I was stuck (not uncomfortable I must say but definitely stuck). After a while I moved comfortably, checked my watch and realised I'd been "out" for a good 45 minutes! I felt as though I'd had a tremendous nights sleep! I felt afterwards….calm, relaxed, mentally and physically recharged. I felt as though I'd "reconnected" with my guides and that was an amazing feeling – I had a bubbly feeling, like I wanted to smile all the time!!! I spoke to Dean after and he even told me he felt an old back injury I had sustained years previously. Since the absent healing I had from Dean and further chats about my well being I feel stronger, more positive, calmer, more attuned to my spirituality, which previously I felt I had "lost". With Deans healing and Grants too I am more spiritually aware, I'm happier, I'm me again.
Thank you for taking the time to read this – its not all shooting stars and fireworks. Dean and Grants healing is strong and powerful, yet soft and gentle and wholly effective.
Absent healing truly does work!!!
TH, London, England
30/03/09
DISTANT HEALING & ENTITY REMOVAL

After suffering from a condition called Morgellons for about 2 years I decided to ask Spiritualhart if they would add me to their healing book. However, after explaining to them that I thought the onset might have been part of a hex or curse, they encouraged me to have some healing. I was planning a very long trip and expensive trip to visit their healing sanctuary but after several emails they asked if I was prepared to have a go at some absent healing to remove the negative entities that they knew were with me. So, thinking that I had nothing to lose, I decided to give it a go.
The healing only took half an hour and after initially experiencing a sense of mental discomfort, towards the end I experienced a feeling of complete calm. Throughout the healing I felt strange sensations in my solar plexus and also I could see through my closed eyes a lot of movement going on!
Since then I am no longer waking in the middle of the night with a feeling of dread and seeing dark weird looking images. I also feel a lot happier in myself in general – it's like a veil has been lifted and it's such a relief. Before when I used to think about my condition it used to trigger some of the symptoms but that no longer happens. The best news is that I was recently able to feel the cold sensation of spirit around me – I haven't felt that for such a long time!
I continue to have healing locally and can honestly say that for the past 2 weeks since I had the healing there has been a lessening of the symptoms associated with the disease. Spiritualhart are definitely the real deal and I can't thank Dean and Grant enough for what they've done for me. Also, a big thanks to Sue and the rest of the team for all your help in making this happen. I wish Spiritualhart every success and know that they can only bring healing, hope and light to those that are suffering
R, Aberdeen, Scotland
21/01/09
HEALING

Dear Spiritualhart, I would like to say thank you all for the healing I had done, it left me feeling much more calm and definitely relaxed, which will no doubt improve my health. I have recommended this healing to my family and friends, as I can say with all honesty my body and mind feel totally different.
KB, Hull, England
21/01/09
ENTITY REMOVAL

I know many people won't believe that this has happened and I myself would have the same thoughts, but I can now assure people with all honesty that you have helped rid my home of an evil presence that has been there since I moved in 10 years ago.
For the first time in years I actually slept through the night without waking and seeing the man who has been there throughout our tenancy. All I can do is thank you and say to others, don't think that it is your imagination. There is help for you and it definitely works.
KB, Hull, England
16/01/09
HEALING

Testimonial for Dean Kingett
Last week I visited Dean Kingetts wonderful healing sanctuary. The energy there was amazing, a place which is cleansed all the time. Now firstly I must admit I have not been the biggest fan of Reiki healing. My mind has now been changed by the healing gift of Dean, in my mind truly a great healer in his own right.
The experience began with a chat about what was going to happen, which was calming and very informative. Dean decided to work on chakra's first as he placed crystals on points of my body, as soon as he placed the gem on my third eye well the connection took place. When Dean worked his way down toward my stomach I have a lump just under my belly button which is a hernia and he placed his hands either side of it.
Now I have been lucky enough to work with spirit doctors, but this was unreal. Inside my body I felt the problem being pulled back down into the muscle. Yes that's right, It was a bit uncomfortable but not painful as it was pulled back into place with love and care. Other things happened which are personal to me but I take my hat off to Dean and his guides Dr Usui and Harry Edwards or angel Harry as Dean likes to call him.
A truly eye opening experience so much so I will say Reiki does work and I am very, very sorry for disrespecting this form of healing for so long. So if you are reading this and you feel the same as I did, the only words I can say is don't let ignorance deny you this wonderful healer and healing.
One of my most spiritual experiences to date.
Love and light
GL, Hull, England
Blessings to you all for your kind words
Spiritualhart
e-mail – spiritualhart1@aol.co.uk