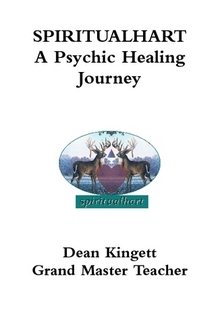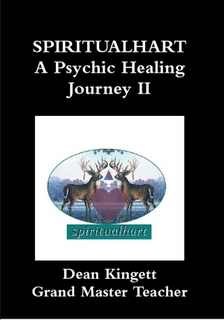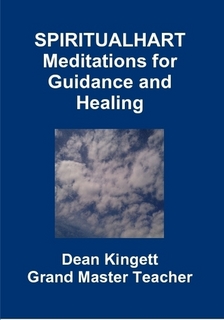 A Psychic Healing Journey
This book includes a brief history of my own personal psychic healing journey so far. This includes psychic surgery, negative healing, soul rescues, creating empowerments and attunements and my teaching work with psychic development. It also covers my communication and thoughts on the spirit world. The book also includes an empowerment and some healing energy for the reader to try. LNL
READER'S REVIEWS
This is an absolute brilliant book, once I started reading it I couldn't put it down, amazing. So eye opening, brilliant read.
KB, Hull, England
The best psychic healing journey book I've ever read. It's written from the heart and with passion. I know the events are true, I've experienced psychic surgery from Dean, negativity removal, healing, distant healing, you name it! The best teacher I've ever known and a pleasure to know. I highly recommend this book, and am looking forward to a follow up!
JM, Selby, England
Fantastic book an honest and truly inspiring journey so far, cant wait for the next book. Dean Kingett is a great ambassador for spiritual healing the spirit world and beyond. Its a great read.
CT, Hessle, England
A truly inspiring book that captures your interest from the start and leads on to an honest account of this healers amazing work that has helped many people. Uplifting and faith restoring in the power of all spiritual beings. I am looking forward to his next book.
NE, Hull, England
This book really is MUST read. It is very well written with a very balanced view so it can be understood fully by everyone from all walks of life. Dean is a wonderful, kind caring person who is always willing to go just that extra mile. I was extremely honoured to be featured in the book and I cant wait to read his next one.
SD, Norfolk, England
A truly inspirational journey of a dedicated, honest, down to earth, grounded healer and spiritual teacher. A beautiful soul.
LV, Selsey, England
Interesting read, couldnt put it down.
JF, Beverley, England
Basic, to the point, and inspiring. I shared this book with others in the hopes it just might help them as it did me.
DD, Nebraska, USA
Once started I could not put this book down. You will laugh, cry and really think about your own personal journey. You will come to know Dean through his words, his actions and deeds that Dean is not about being famous, but about teaching everyone to be the best of who you are. There is a lovely gift of love in this book, you will have to read it to find out.
PH, Hull, England
Love this book. It is interesting and inspiring from the start to finish and I am looking forward to the next one.
AM, Brough, England
An insightful, delightful read. Thoroughly enjoyed sharing Dean's journey so far.
JB, Hull, England
This book is the story of Dean's journey and how he became the healer and teacher he is today. I was fascinated to follow his path and learn about the triumphs and pitfalls he came across on the way.
Dean's writing portrays his genuine nature and total conviction in what he does, and his desire to help people with their spiritual progression shines through in his writing. This is an inspiring read for everyone interested in expanding their spiritual understanding.
CC, South Cave, England
A Psychic Healing Journey II
This book includes a further brief history of my own personal psychic healing journey so far. It also again covers my communication and thoughts on the spirit world, as well as covering the world and Universal changes effecting us all upon planet Earth. LNL
READER'S REVIEWS
Amazing book, one that kept me wanting to read more and struggled to put it down. Dean is an awesome teacher and healer and says it how it is, and that is what he has done in this book. A must read for any avid reader interested in healing and the spirit world and more.
Love his insight into what's going on in the world around us as so many people just don't understand. A real eye opener and can't wait for the next book to reveal more x Namaste x
PY, Market Weighton, England
Another excellent book by Dean Kingett. It's written from the heart with total honesty and emotion. There is nothing I can add to the other reviews of this book. It really is an eye opener into the spiritual side of life. To anyone who doubts the healing energy of the Universe, try it, you'll be amazed. Dean Kingett is the best teacher I've ever had, and the best healer I've ever been to. His knowledge and understanding is brilliant, yet he is so modest.
JM, Selby, England
I have read all of Dean Kingetts books so far and found them very powerful. After attending Deans 'Spiritual Development classes for a number of years what I have learnt has opened my eyes to the way the 'Universe' works but in a different way. Firstly realising that everything I do resounds in the 'Universe', thoughts actions love and hate etc. These things are all created using energy. Some are positive and some are negative and they are sent back to me thus making me aware of my energy and its effect in the Universe.
What I have learnt is that I am the 'Universe' and so are you reading this review. What we do also effects every living thing and we have to take responsibility for our actions good and bad. We have to learn to live a better way, helping to keep the balance in the Universe. How to look after our mind body and spirit. The world is in a spiritual transition and many things are happening around the world and we must be ready, for it is our destiny to be eternal and loving.
Look inside yourselves and be aware of what the Universe is telling you. Open you're hearts and minds be positive in all you do and say. The Universe needs this and so do you.
Blessings
Spiritualhart
e-mail – spiritualhart1@aol.co.uk