CRYSTALS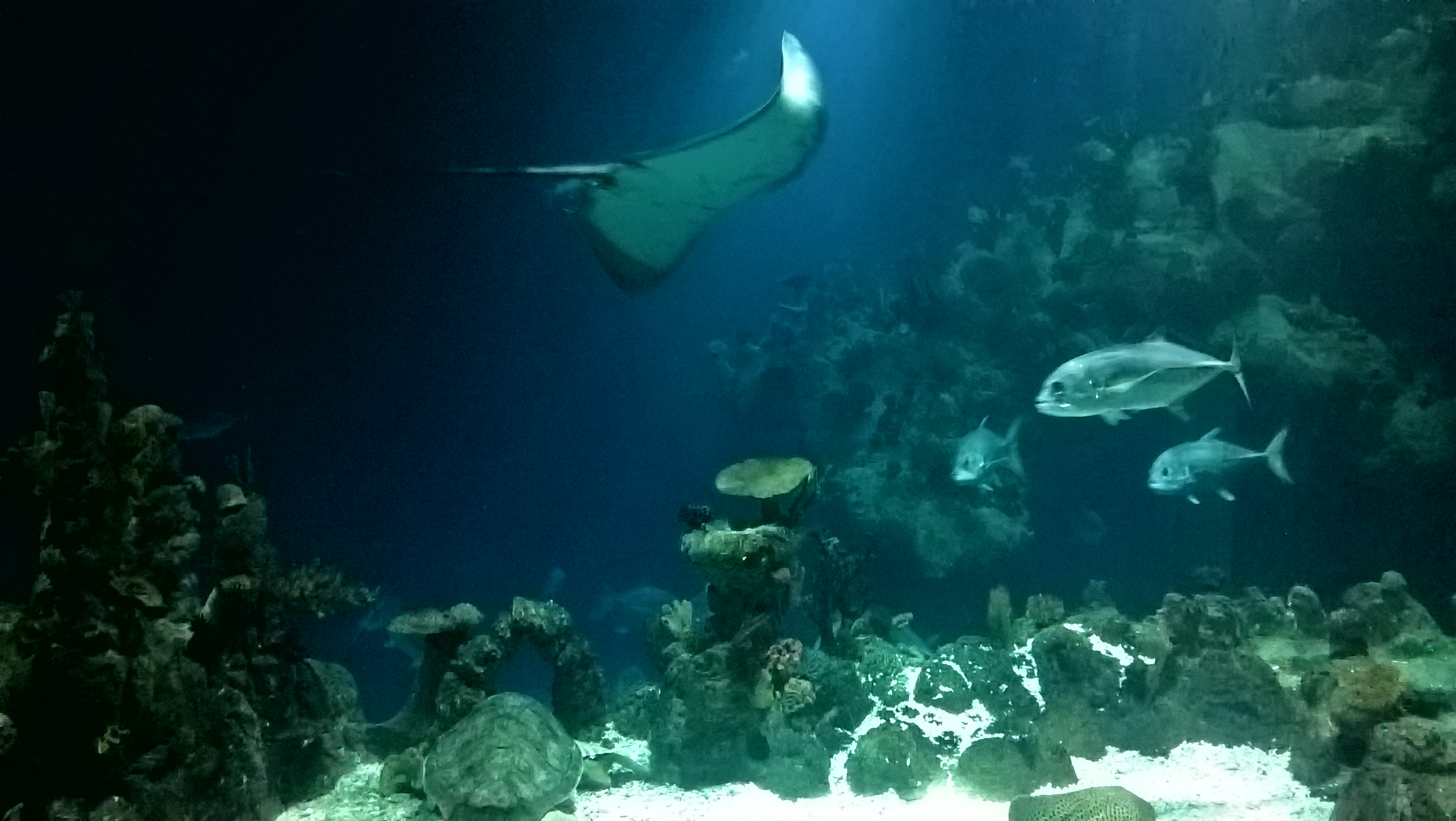 Crystals have been used for healing people all around the world for thousands of years, and they are extraordinary objects of nature. Crystals can be placed in stagnant rooms to absorb negative energies and are often worn by people for protection or to enhance a particular area in their life.
Many healers like to use Crystals in their healing sanctuaries by placing the appropriate Crystal on the various chakra points to enhance the healing process. The reason behind this is that Crystals channel energy, and are able to focus, store, transmit and transmute this energy, which can bring beneficial healing and energising effects. Crystal healing like other healing methods works to improve physical, mental and emotional well being as well as your spiritual advancement. Crystals can improve your general state and reduce or remove symptoms of disease. They can also speed up your lifestyle choices, by having the appropriate Crystals around you. Crystals work because their pure vibrating light energies penetrate the body, mind and spirit, and this helps to heal any imbalances present in the body.
It is always a wise practice to cleanse Crystals before and after any healing session, as this will help to get rid of any negative energy the Crystal has absorbed. This can be done in a number of different ways, a few are listed below.
Running under water (unless water-soluble)
Sunlight (be wary of quartz crystals as the suns rays can be a fire risk)
Moonlight (especially a full or new moon)
Incense/sandalwood/sage (smoking)
Burying (in the earth over night)
Sound (using Tingsha bells/singing bowls)
Reiki
Cleansing Crystals with Sunlight and Moonlight works better in conjunction with the chakra points. The base, sacral and solar chakra Crystals are better cleansed through Sunlight (hence their colours red, orange and yellow), the lower self. Whereas the heart, throat, brow and crown chakra Crystals are better cleansed by the Moon.
You can feel the benefits of Crystals simply by having them near you, holding them in your hand or wearing them next to your skin. You can also benefit by making elixirs, this is done by immersing the Crystal in water. Though do check that the chosen Crystal is safe to do so as not all Crystals are suitable to drink. Also many people choose to decorate their homes with beautiful coloured Crystals in order to bring balance and harmony into their lives, through the Crystals flowing energy. As you can see the Crystal can be a valuable asset to aid your health and environment in many different ways. Listed below are a few recommendations for your physical and emotional needs.
CRYSTALS FOR PHYSICAL AILMENTS
Aching muscles – Hold Aventurine to the muscle for approx 30 mins.
Acne – Keep Amethyst/Amber/Jade/Selenite near you or hold to the worst spot.
Back pain – Lay on or carry Carnelian/Fuchsite/Garnet/Selenite
Back ache – Put Selenite on spine. Carry Fluorite/Hematite/Jasper.
Bites (insect) – Hold Emerald/Moonstone/Sulphur to affected area.
Body odour – Carry Magnesite/Sunstone to aid personal odour.
Boils – Hold Galena/Sapphire to affected area.
Bronchitis – Wear Carnelian/Jasper/Nebula/Pyrite/Tourmaline.
Bruising – Hold Angelite/Fluorite/Magnetite/Rubellite to bruise.
Bunions – Hold Apatite/Aragonite to affected area.
Carpel tunnel – Hold Fuchsite/Picasso marble to wrist for 30 mins a day.
Cataract – Bathe eye in Abalone shell elixir or hold Scapolite to the closed eye.
Chilblains – Hold gold to the affected areas.
Colic – Hold Hessonite/Nephrite to the area of discomfort.
Constipation – Amber elixir. Hold Lepidolite/Moonstone to the abdomen.
Corns – Soak feet in a warm Marcasite elixir.
Cough – Carry Rose Quartz.
Cramp – Carry or hold to muscle Aventurine/Dalmation stone/Jasper/Lepidolite.
Cuts/grazes – Hols Jasper to injury or apply a Carnelian elixir.
Cystitis – Hold Jade/Uvarovite to abdominal/kidney areas.
Deafness – Carry lapis Lazuli.
Dermatitis – Hold Wavellite to affected areas.
Diarrhoea – Carry Aventurine+Hawks eye or Dioptase.
Dizziness – Hold Dioptase/Lapis Lazuli until symptoms end.
Drunkenness – Carry Amethyst when drinking to slow effects.
Earache – Move a Quartz crystal point in small clockwise circles near the ear.
Eczema – Hold Fuchsite/Selenite to affected area for 30 mins each day.
Eyes,sore – Put clear Fluorite on the eyelids.
Eyes,tired – Bathe eyes in Blue lace agate elixir.
Feet,sore – Hold Larimar/Onyx to affected areas. Sunstone relieves aching feet.
Fibroids – Hold Jade+Aventurine+Sulphur to the area of the womb daily for 30 mins.
Flatulence – Carry Hessonite/Thulite/Tigers eye.
Flu – Carry Fluorite/Jasper/Rose quartz/Turquoise.
Gallstones – Hold Peridot to area of discomfort.
Glaucoma – Place Scapolite on eyelid for short spells.
Gout – Hold Bornite/Prehnite to affected joints.
Gum disease – Hold Coral/Fluorite to affected area.
Haemophilia – Carry Shattuckite.
Haemorrhoids – Put Citrine/Tigers eye under cushion on seat.
Hay fever – Carry Petrified wood/Turquoise.
Headache – Hold Amethyst/Sugilite to pain.
Heatstroke – Hold Brazilianite.
Hepatitis – Carry Silver.
Hernia – Hold Aventurine/Lapis Lazuli on area for 30 mins.
Herpes – Carry Fluorite/Nebular stone.
Hunger – Hold Muscovite.
Impotency – Carry Variscite. Sit mindfully holding for 30 mins a day.
Incontinence – Carry Scapolite.
Infected wound – Hold Copper to wound.
Insect repellent – Put Angelite elixir on skin.
Insomnia – Hold Malachite 1hr before you want to sleep and hold crystal in bed.
Jaundice – Carry Aquamarine/Carnelian/Citrine/Emerald
Jet lag – Carry Haematite+Turquoise on flights.
Kidney stones – Hold Flint to the kidney for 30 mins daily.
Liver spots – Carry Chlorite/Selenite hold to each spot for 5-10 mins daily.
Lumbago – Tape Fluorite to centre of discomfort in back.
Spots – Hold Dravite/Smithsonite to spot for 10-15min.
Malaria – Carry Iolite/Staurolite.
Menstrual cycle – To regulate carry Jade/Moonstone/Rose quartz.
Migraine – Carry/hold dark Amethyst to pain.
Mouth ulcers – Hold Citrine/Dioptase to white spots.
Nausea – Hold Citrine/Dioptase/Obsidian/Tigers eye until symptoms stop.
Nose bleed – Hold Bloodstone to nose until it stops.
Pain (in general) – Hold Quartz crystal above pain and move clock-wise slowly.
Period pain – Carry or wear Chrysocolla/Jade/Kunzite/Moonstone. Hold to area.
PMS/PMT – Carry/wear Chrysocolla/Jade/Kunzite/Magnesite/Moonstone or Ruby.
Pneumonia – Carry/wear Gold or place near bed.
Poisons – Carry/wear Copper/Diamond/Peridot/Sunstone for protection and treatment.
Posture – Carry/wear Amethyst.
Psoriasis – Hold Gypsum/Selenite/Turquoise to area for 30 mins daily.
Purification of body – Wear Amber.
Rashes – Hold Rhyolite to skin for 5-10 mins as often as necessary.
Sciatica – Carry/wear Zircon, hold to areas of pain.
Sclerosis (of liver) – Carry or wear Charoite all the time.
Seasickness – Carry/wear Aquamarine for prevention.
Shingles – Put Amethyst cluster next to bed and hold Selenite to skin blisters.
Sinus problems – Carry/wear Jade or hold to nose.
Skin,after sun – Place Stilbite next to your bed after sunbathing.
Skin, dry – Place Zebra rock next to your bed.
Skin growths – Hold Blue lace agate to area.
Skin, hard – Hold Aragonite to affected area.
Snoring – Place Pyrite under pillow.
Sores – Hold Emerald to affected area.
Speech impediments – Carry/wear Silver.
Spondylitis – Place Dumortierite+Selenite on area or Hematite at top+bottom of spine
Stammer – Carry/wear Blue lace agate/Celestite/Silver.
Styes – Hold Gold to sty.
Strokes – Place Cleavelandite/Melanite near bed.
Swollen glands – Hold Aquamarine and Sapphire to area for 10-30mins regularly.
Sunburn – Hold Falcons eye and Peridot to area or apply Hematite elixir to skin.
Sunstroke – Hold or place Braziliantine next to your bed.
Tootheache – CarryAmethyst/Aquamarine/Dolomite/Emerald/Fluorite.
Temperature,high – Carry/hold/wear Aquamarine.
Temperature,low – Carry/hold/wear Gold.
Testicular cancer – Carry Opal and Peridot in trouser pocket and place by bed at night.
Thalamus – Carry/wear Coral.
Thirst – Carry a Carnelian pebble to reduce thirst, traditionally sucked when needed.
Throat infection – Place Blue calcite/Rhodonite on throat for 30mins daily.
Throat sore – Hold green Fluorite/Sunstone to throat for a few minutes.
Thymus, under/overactive – Work with Angelite/Citrine/Lapis Lazuli.
Tinnitus – Move a Quartz crystal point in a clockwise direction pointing into the ear.
Tiredness – Carry/wear Blue Opal or Copper.
Tonsillitus – Place Shattuckite on the throat for 30minsdaily.
Trapped nerve – Hold Blue lace agate to pain.
Travel sickness – Carry/wear/hold Aquamarine/Moonstone.
Tumours – Carry/wear Malachite/Peridot/Selenite, hold to areas of discomfort.
Ulcers – Hold Dioptase/Flourite/Sunstone to area.
Varicose veins – Hold Agate/Dioptase/Pyrite/Rose quartz to area.
VD – Carry/wear Hemimorphite.
Vertigo – Carry/wear Lapis Lazuli/Rose quartz/Zircon.
Vomiting – Hold Citrine/Hemimorphite until symptoms stop.
Warts – Hold/tap/rub Labrodorite on warts.
Whiplash – Carry/wear Coral/Turquoise. Place Aqua Aura on neck for 30min daily.
Wind pains – Hold/carry/wear Agate/Citrine/Jasper/Obsidian.
Wrinkles – Carry/wear Aragonite/Rose quartz/Selenite.
CRYSTALS FOR EMOTIONAL AILMENTS
Abuse, physical/sexual/verbal – Hold Amber/Selenite for 30mins daily to help.
Addictive behaviour – Work with Amethyst and Chalcedony.
Aggression – Bloodstone/Cinnabar/Larimar soften aggression.
Animosity – Melanite can reduce the feeling of hatred towards others.
Anti-social behaviour – Work with Galena or Pearl.
Anxiety – Aquamarine/Aventurine/Cerussite/Citrine/Labrodorite can calm anxiety.
Argumentative tendencies – Work with Flint and Grossularite.
Broken heart – Elbaite bathes the heart in loving energy.
Burdens – Lodestone/Scapolite. Amethyst helps you with negative responsibilities.
Compulsive behaviour – Work with Chalcedony/Kunzite/Lepidolite.
Concentration, poor – Amazonite/Aventurine/Pyrite/Snow quartz.
Confidence, lack of – Bronzite/Crazy lace agate/Jade/Moonstone boost confidence.
Courage, lack of – Aquamarine/Bloodstone/Carnelian/Garnet/Hematite/Jade help.
Depression – Black opal/Bowenite/Coral/Garnet/Kunzite/Jet/Malachite/Zircon.
Energy, excess – Brazilianite and strawberry quartz channel energy away.
Feeling down – Jasper helps to lift your mood.
Frustration – Work with Rose quartz.
Grief – Amethyst/Angelite/Bornite/Bowenite/Dolomite/Onyx/Rose quartz ease grief.
Guilt – Work with Chrysocolla/Larimar/Rose quartz.
Homesickness – Amethyst/Cerussite and Meteorite relieves the longing.
Immaturity – Kunzite is helpful for anyone acting younger then their age.
Impatience – Aragonite/Emerald/Marcasite/Septarian/Sheen/Obsidian help patience.
Inferiority complex – Chrysoprase/Gold/Hessonite and Sphalerite are all helpful.
Inhibition – Barite/Opal and Tigers eye reduce shyness and help stop holding back.
Insecurity – Agate/Angelite/Aventurine/Labradorite/Larvakite help feeling secure.
Irritability – Work with Chalcedony and Pearl.
Jealousy/envy -Work with Carnelian/Peridot/Rose quartz.
Laziness/lethargy – Carnelian/Coral/Peridot/Zoisite gives you a boost.
Loneliness – Jasper/Snowflake Obsidian/Uvarovite help you cope with isolation.
Manic depression – Kunzite/Lepidolite/Malachite are helpful for swings of emotion.
Mind games – Iceland spa can help you see through deception and avoid confusion.
Mood swings – Halite/Sandstone can calm the emotional swinging.
Narcissism – Work with Okenite.
Nerves,exam – Amazonite calms nerves. Snow quartz clears the mind, helps focus.
Nightmares – Put Celestite/Flint/Gold/Calcite or Ruby under your pillow.
Panic attacks – Hold and focus on green or red Calcite place the fear into the crystal.
Paranoia – Work with Chalcedony.
Pessimism – Moonstone helps you to be more optimistic.
Phobias – Aquamarine and Rose quartz help to rid your fears.
PMT/PMS – Jade/Kunzite/Moonstone/Ruby can soothe these symptoms.
Rejection – Cassiterite helps you to cope.
Senile dementia – Alexandrite and Chalcedony can slow deterioration.
Shock – Tree agate can be soothing physically, emotionally and spiritually.
Shyness – Barite gives a sense of boldness.
Tragedy – Nebula stone helps you to cope in these circumstances.
Worry – Work with Celestite/Tigers eye.
There are many, many more ailments and emotional problems in our lives and further research through the many crystal texts written will help you to find any not already listed here. But remember, for your crystals to work to their highest good you must show them the love you have for them and ask for their help to heal you. Keeping them clean and regularly cleansed helps a crystal feel cherished and will be more beneficial to you in the long run.
Blessings
Spiritualhart
e-mail – spiritualhart1@aol.co.uk