ONLINE PSYCHIC DEVELOPMENT CLASSES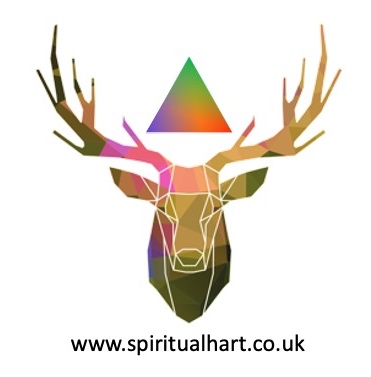 The new online psychic development class started on the 23rd July 2020, is now every Thursday starting at 7pm (GMT) and finishing around 830pm(GMT). These classes are open to anyone who wishes to attend, beginner or advanced.
The class is just £10 a week and you will receive 90 minutes healing throughout every session, learn how to heal yourself and others, learn how to become psychic and give psychic readings, find the peace and various uses of meditation, learn how to make energy chi balls, learn hand mudra's and their benefits, learn how to ground and protect yourself from negative energy, learn about the importance of keeping a healthy aura and chakra system and much, much more over the weekly classes.
To join in the Thursday night class all you need to do is pay your £10 through paypal to spiritualhart1@aol.co.uk, once received you will then be registered to gain access through a link which will be sent to you before the class starts.
I have been prompted to take my classes online now due to the current crisis that is going on in the world as more love, and more light is needed on the Planet at this time. By taking part in these weekly classes you will help to reduce stress, tension and anger which is negative and harmful to your body and mind. You will also start to raise your energy vibration making you stronger in body and mind to.
There are so many different techniques and exercises that I will cover over the weeks and months ahead to help you to help yourself and others. I look forward to working with you and helping you to help yourself and others.
Also, every class you pay for can be done when you wish as we send you the full class to access at your own convenience, and as many times as you wish. So if you cant make the Thursday night session for whatever reason you dont miss out, and you can just do it in your own time.
Book your place and join today.
£10.00
HERE ARE SOME TESTIMONIALS FROM THE STUDENTS -
I have been working with Dean Spiritually at his psychic development class for over two years, but having not been able to attend over the last few months for persoanl reasons I've been attending the online classes and enjoying them just as much. I was releived when I first joined the zoom class that camera's and microphones were turned off, as I can go very deep when I meditate, so it is very much like a private one on one session.
John explains the session well and sends a link through email with the zoom codes. The graphics and music are great too, and I find the session both professional and enjoyable. I find after class I not only feel amazing after work with such great energy, I have the most amazing nights sleep to.
Dean explains everything in great detail and continually instructs the session. Both Dean and John are available for any queries anyone has to. Deans knowledge on Spirit and energy is phenomenal, and all sessions are protected through grounding and closing down.
These sessions have helped me to develop my psychic skills and practice in a safe manner. On many occasions in class through working with energy my mind has been blown. If you are interested in learning more about spirit and energy, working on removing negativity and living a more peaceful and positive life, as well as developing you gifts and knowledge then this is the class for you.
CH, Gilberdyke, England
"I have been doing the online class now for about 3 months. To be able to do this from the comfort of my own home, receive 90 minutes healing, educate myself through the extremely interesting topics and exercises, and be able to totally switch off due to not having to travel to and from class, all add up to the perfect combination."
JR, Hull, England
Great meditation and attunement in last nights online class. Very deep, very relaxed, energy was amazing while connecting to the Dolphins and Orca's. Experienced a big flash of light and expansion. Lots of spirit around, totally awesome x Thank you Dean and John for putting this out there on a Thursday, really enjoy these sessions.
PY, M. Weighton, England
Thank you for the online classes, wonderful way to relax and feel connected without leaving home. Classes are really important to me and help me to remember who I am. Life is so busy and stressful that they are necessary for my mental well being.
AR, Brough, England
"Inspired, and inspiring".
AG, Cottingham, England
Blessings
Spiritualhart
e-mail – spiritualhart1@aol.co.uk